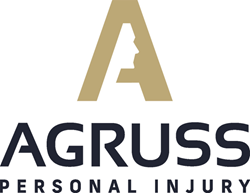 CHICAGO (PRWEB) April 08, 2019
In 2018, Cory Garcia was driving his Ford Fusion in Bellville, Illinois, when he was hit by a blue Buick. While waiting for the police to arrive, it became clear the driver of the Buick was uninsured. Of the auto accidents Garcia has been involved in, the last four had all been with uninsured drivers.
"This happens all the time," explained the police officer who arrived at the scene. So far, Garcia has had to pay for the repairs every time he has been hit by an uninsured driver.
Research estimates that about 14% of U.S. motorists (around one in seven) are driving without insurance, and considering that an accident occurs every ten seconds in the U.S., it's helpful to understand how to protect yourself if you're ever involved in an accident with an uninsured motorist.
According to Illinois law, "liability insurance policies automatically include uninsured motorist coverage at the legal minimum requirements for bodily injury or death," which "ensures coverage if you are involved in an accident with a driver who is uninsured."
While you are not required by law to carry collision coverage, comprehensive coverage, or uninsured property damage coverage, these plans can help you in a variety of ways in the event of an accident, and uninsured/underinsured motorist coverage is necessary to cover expenses for medical treatment and property damage if you're ever in an auto accident with an uninsured/underinsured motorist.
While it is a legal requirement in Illinois to carry auto insurance, it is not uncommon for drivers to be underinsured or to have no insurance coverage at all. In 2015—the most recent year with data available—it was estimated that 13.7 percent of drivers in Illinois were not insured.
In addition to regular auto insurance, Illinois law also requires drivers to buy Uninsured Motorists Coverage (UMC). An uninsured motorist (UM) is simply a driver who holds no liability insurance. The minimum coverage allowed for UMC is the same as for the standard Bodily Injury Liability Coverage: $25,000 per person/$50,000 per accident. If a driver were to purchase insurance at this minimum limit, they would be covered in cases where a UM caused bodily injury or death. UMC also provides coverage in the event of a hit-and-run accident.
If a driver purchases UMC with limits greater than the $25,000/$50,000 minimum, that policy will also include Underinsured Motorists Coverage (UIMC). An underinsured motorist (UIM) is a driver whose insurance policy has lower liability limits than that of the injured insured driver. For example, imagine that Driver 1 has $50,000 in liability limits while Driver 2 has a UIM policy limit of $200,000. If Driver 1 injures Driver 2 in an accident for $150,000, Driver 2 will only collect $50,000 from Driver 1. Driver 2 uses a UIMC policy to collect the remaining $100,000. Without a UIMC policy, Driver 2 would have to pay the $100,000 out of pocket.
UM insurance coverage is relatively inexpensive, coming in at around 5 percent of the total annual car insurance premium. The actual cost varies according to factors such as prior claims, discounts on the policy, and any tickets the driver may have received. In 2015, the average annual cost of insurance in Illinois was $803, meaning UM and UIM coverage would cost around $40 per annum.
It is important to remember that in Illinois, UM and UIM coverage is only required to cover bodily injury and not property damage. This is why Cory Garcia had to pay for damage caused by uninsured drivers even though he held the state's legally required UM insurance. Uninsured Motorists Property Damage Coverage is available as an optional add-on, usually for a nominal fee of around $25 per year.
In the first six months of 2018 alone, the Belleville Police Department issued over 450 tickets for uninsured motorists. Garcia believes the number of uninsured drivers in Illinois is "an epidemic."
"I would urge everyone who has a vehicle that is just covered under liability to carry the uninsured motorist property damage," said Rob Loehr, Garcia's insurance agent. Not only does it provide peace of mind, but also, as Loehr points out, "it's so inexpensive."
Here are some estimates from the National Safety Council of how much certain injuries can cost an individual over a lifetime, based on medical expenses, vehicle damage, lost wages, and other losses in 2010:
Property damage accident with a disabling injury – $8,900
Non-fatal injury – $70,200
Motor vehicle death – $1,410,000
For all drivers on the road, there is an ever-present risk of being involved in an accident with a driver who is inadequately insured or not insured at all. Remember that you and your insurance carrier have separate interests and that insurers simply aim to increase profits by paying as little as possible for claims or not paying at all. With the help of a personal injury attorney, you can successfully navigate this process even if the other driver was uninsured or underinsured and receive full compensation for the damages. Call your auto insurance coverage today and maximize your uninsured and under insurance coverage.
Agruss Law Firm LLC
Founding attorney Michael Agruss and his passionate team of attorneys are here to help you during these challenging times. Whether you've been hurt in a car accident, a loved one is being abused in a nursing home, or you've been the victim of medical malpractice, we are here for you. We're not just lawyers, and you're not just a client. We're friends, neighbors, family. We're all people. And here at Agruss, we put people first.
For more information, contact:
Michael Agruss
Agruss Law Firm LLC
4809 N Ravenswood Ave #419
Chicago, IL 60640
Local directions
https://www.agrusspersonalinjury.com