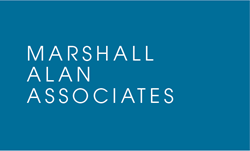 NewYork, NY (PRWEB)
September 14, 2017
On October 31, 2017, a new law will go into effect in New York City, restricting employers from asking applicants about their salary history during the hiring process, aimed at narrowing the gender and minority pay gap as a result of an amendment to the New York City Human Rights Law. Last year, Massachusetts enacted the first statewide ban on salary history inquiries, Philadelphia became the first city to do so, and Puerto Rico, Delaware and Oregon have also included similar bans as part of recently enacted equal pay laws; however, none of these laws have yet to become effective, so New York City will be a testing ground for how these laws will be applied.
Under New York City Human Rights Law, it will be an unlawful discriminatory employment practice for an employer with four or more employees or an employment agency to:

Inquire about an applicant's current or prior wage, benefits or other compensation history. "To inquire" means to communicate any question or statement to an applicant, an applicant's current or prior employer, or a current or former employee or agent of the applicant's current or prior employer, in writing or otherwise for the purpose of obtaining an applicant's salary history, or to conduct a search of publicly available records or reports for the purpose of obtaining an applicant's salary history.
Rely on an applicant's salary history in determining salary, benefits or other compensation during the hiring process, including the negotiation of a contract.
The law also states that if an applicant's salary history is provided to an employer in a background check, the employer cannot use that salary history "in the hiring process, including the negotiation of a contract." There are certain limited exceptions such as the internal transfer or promotion of a current employee.
The New York City Commission on Human Rights is charged with enforcing the law and there is a civil penalty of up to $125,000 for an unintentional violation, and up to $250,000 for a "willful, wanton or malicious act." An individual can also initiate a civil lawsuit for violations and seek additional remedies such as back pay, compensatory damages and attorneys' fees.
"New York has taken another step forward in its efforts to remedy the gender pay gap. The salary history ban, along with the recently enacted Women's Equality Agenda and Achieve Pay Equity Law, will create opportunities for women, and particularly women of color, to earn wages based on their skill level, productivity and market trends rather than past discriminatory pay practices," says Hope Pordy, a Partner at Spivak Lipton LLP, a New York labor and employment law firm.
New York City employers must review their applicant screening and hiring protocols, and make any needed changes, to ensure compliance. So how can executive recruiters and human resources departments adapt to comply with the new law and still ensure that they will arrive at a fair salary and benefits packages for new hires?
To comply with the law, employers and recruiters should shift their focus from salary history to salary expectations. Employers may, without inquiring about salary history, engage in a discussion about the applicant's salary and benefits expectations or the position's anticipated salary range and benefits package. Hiring managers should focus on education, productivity and experience, rather than basing decisions on an applicant's salary history. Employers may also rely on salary history the applicant "voluntarily discloses without prompting" and verify its accuracy. Hiring managers can also ask to review an applicant's revenue, sales, or other production figures.
Companies should begin taking steps to review their job applications and other hiring documents to ensure that prohibited salary inquiries are not included in these materials. To minimize the risk of being accused of violating the law, employers should also implement procedures to document if and when an applicant voluntarily discloses their salary history.
Recruiters and hiring managers should also keep in mind the reasons behind this legislation – that women and minorities are often at a pay disadvantage, and can earn far less than their white male counterparts over the course of their careers.
The hospitality industry has long been at the forefront of the national effort to create, recognize, hire and promote diverse staff and leadership teams, regardless of gender, ethnicity or sexual orientation. The glass ceiling that challenged women in our industry has given way as women of all backgrounds increasingly take on management roles. These new laws may change some of the questions we have become accustomed to asking of prospective employees, but they will also produce more effective and cohesive hospitality leaders who are confident that they are recognized for their talents and skills.
With similar legislation being considered in many other cities and states, employers nationwide would be wise to pay close attention to these new regulations.
Disclaimer: This article is for information only and does not constitute legal advice. Consult with your legal advisors before applying this information to your specific situation.
About Marshall-Alan Associates:

Marshall-Alan Associates is a full-service executive search organization, established in 1982, dedicated exclusively to serving the needs of the international hospitality industry. Its team possesses over one hundred years of combined professional experience and is uniquely qualified in every aspect of identifying, recruiting and placement of all hospitality positions. To learn more, please visit Marshall Alan's website or Facebook page
About Alan Massarsky:

Alan Massarsky, Founder and President of Marshall Alan Associates, specializes in retained and contingency search for top-tier and senior management professionals in all areas of hospitality management. With more than 40 years of experience in hospitality search, he is responsible for identifying, recruiting and negotiating of both key individuals and entire management teams for an international clientele which includes many of the most prestigious and innovative hotel and hospitality organizations. Click here for Alan's full bio.
Share article on social media or email: