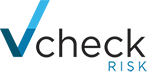 "We have seen a strong need for this product from our clients. The Representations and Warranty Insurance market is increasing as private equity players and other buyers and sellers of businesses are leveraging insurance products to mitigate acquisition risks"
LOS ANGELES (PRWEB) January 05, 2018
Vcheck Global, a leading provider of business to business due diligence background checks, is pleased to announce the launch of Vcheck Risk, LLC offering a representation and warranty insurance product for the M&A industry with an emphasis on private equity transactions.
Representation and Warranty Insurance ("R&WI") protects against unanticipated breaches of representations and warranties by sellers of businesses and losses that may arise after closing. The R&WI policies were first introduced in the marketplace over 15 years ago, but their popularity has expanded significantly in recent years. This niche insurance product reduces or eliminates seller indemnity or escrow provisions and can potentially provide additional protections over specified indemnities.
"We have seen a strong need for this product from our clients. The Representations and Warranty Insurance market is increasing as private equity players and other buyers and sellers of businesses are leveraging insurance products to mitigate acquisition risks," said Adam Rudman, CEO of Vcheck Global and Vcheck Risk. Mr. Rudman further commented "We wanted to leverage the robust experience and knowledge that our partner brings of 80 years in the insurance industry together with the pro-active customer service that Vcheck Global customers have come to expect and appreciate."
Vcheck Risk is a provider, via its insurance brokerage partner, of representation and warranty insurance products and services. Vcheck Risk's partner is comprised of more than 400 professionals located over 10 regional offices throughout the country, placing over $1 billion in premiums annually in the global insurance marketplace.
Vcheck Global is a business-to-business provider of due diligence, background checks, employment screening, document retrieval, and specialized research of both business entities and individuals. Vcheck Global protects you by providing more information about the people and companies with whom you do business.
For more information regarding Vcheck Risk please email Adam Rudman at arudman(at)vcheckrisk(dot)com or call 310.417.1890.
Share article on social media or email: