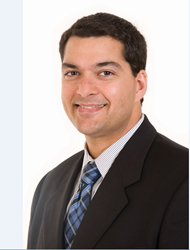 TrueVision's advancement of digital image science for surgical applications, the quality of our partnerships, along with surgeon response has solidified our leadership in the market, with over 1100 systems sold
SANTA BARBARA, Calif. (PRWEB) May 14, 2018
TrueVision Systems, Inc., a world leader in digital visualization and augmented reality guidance for microsurgery, today announces A. Burton Tripathi, Ph.D. as CEO. Dr. Tripathi succeeds Forrest Fleming, who guided the company to its strong position in the market through his dedicated leadership over the last 12 years.
"Burton Tripathi is a tenured and accomplished executive with TrueVision. Over the past 11 years, as chief technology officer he architected our digital surgery platform. He built a seasoned innovation team focused on surgical imaging and applications." says AJ Rice, TrueVision chairman of the board. "We are confident with his general management experience, leadership, and energy that the Company will continue to grow and execute to its full potential."
"TrueVision's advancement of digital image science for surgical applications, the quality of our partnerships, along with surgeon response has solidified our leadership in the market, with over 1100 systems sold." says Burton Tripathi, TrueVision CEO. "I look forward to continuing the work alongside our talented team to expand the opportunities for our Digital Visualization Platform in multiple surgical specialties with exisiting and new partners."
About A. Burton Tripathi PhD
Over the last 11 years with TrueVision, Dr Tripathi has risen to the role of the Executive Vice President and CTO. He has been a major contributor to the Company's success and built an accomplished development organization. His oversight of our technology and product roadmap has created value and confidence in the eyes of our OEM partners and surgeon end-users. He has been an integral part of TrueVision history and culture.
Prior to TrueVision, Dr. Tripathi has over 15 years of experience developing and marketing innovative medical device technology. Former positions with Allergan (previously Inamed), Computer Motion, Inc. (now Intuitive Surgical), and McKinsey & Co. have prepared him for his role as CEO. Dr. Tripathi received his Ph.D. from the California Institute of Technology in Mechanical Engineering / Material Science and his B.S. in Mechanical Engineering from Cornell University.
About TrueVision
TrueVision is a world leader in digital visualization and augmented reality guidance for microsurgery. The company has developed and patented a digital surgery platform with integrated applications for existing surgical microscopes and a Digital Surgical Microscope (TrueScope®) to replace traditional optical microscopes. The company is focused on developing a suite of guidance applications and data integration modes for microsurgery to improve surgical efficiencies and patient outcomes. TrueVision is in use at hundreds of leading hospitals and institutions around the world for many types of microsurgery including neurosurgery, ophthalmology, ENT, plastics, endoscopy, endodontics and others. TrueVision's technology is marketed within many surgical disciplines by leading medical device partners under a variety of brands including NGENUITY® (Alcon) and IOLcompass (Leica).
Share article on social media or email: