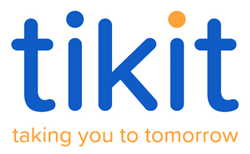 ORLANDO, Fla. (PRWEB) August 20, 2019
Tikit's marketing and business development ecosystem has been constructed to help firms put themselves in the very best possible position to be asked to pitch for business. Having worked hard to get to that point, the actual process of producing a pitch can be problematic and time consuming. PitchPerfect provides a compelling solution to this challenge by allowing fully branded, design quality documents to be easily created in Microsoft Word and PowerPoint. At its core is a centralised, curated database of 'pitch assets' such as bios, experience, case studies and references. These can be drawn and fully formatted, into both Microsoft Word and PowerPoint, via PitchPerfect toolbars, enabling all users to be able to work with the programs at a much faster pace. All the features and functionalities of the new partnership will be demoed at ILTACON 2019.
Simon Elven, Commercial and Marketing Director at Tikit, says "PitchPefect empowers lawyers themselves to respond quickly to requests for information without help from BD and in the knowledge that the information they send is up to date and in firm style. For more complex pitches, PitchPerfect significantly simplifies the process of putting together pitch documents, allowing more time to be devoted to the elements that will actually differentiate the firm from its competition. It perfectly complements the other elements of the Tikit Marketing and Business Development ecosystem which combine to put firms in the very best position to identify and win business."
David Lumsden, Enable CEO, commented "At Enable we create innovative software solutions to business problems. We are therefore delighted to be joining with Tikit in their vison to create the perfect environment for law firms to connect with their prospects and clients, by being a fundamental part of the Tikit marketing and business development ecosystem."
About Tikit:
Tikit is a leading provider of innovative and specialist technology to the Legal and Professional services sector with over 1,500 law firm clients globally and is part of BT Group. Tikit develops its own software including Partner for Windows, Carpe Diem, Template Management System and eMarketing. This is complemented by long-standing partner relationships with other top best-of-breed providers to create innovative and complete solutions for its clients. This is matched with a commitment to, and reputation for, excellent customer service across consulting, implementation and support. http://www.tikit.com
About Enable:
Enable is a leading provider of innovative solutions to law firms. At Enable we understand that business should always drive technology and that the legal industry can continually improve. We create agile software solutions to solve the business problems that law firms face. Our flagship products PitchPerfect and Revenue Manager reflect this belief.
Share article on social media or email: