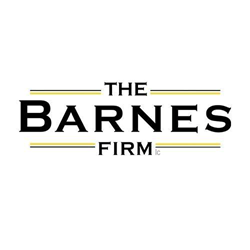 SAN DIEGO (PRWEB) August 24, 2018
A recent San Diego accident has highway and transportation experts questioning the safety of some types of guardrail end caps. Photos taken by the California Highway Patrol (CHP) at the San Diego accident scene show a guardrail pierced through a car's windshield, and impaled the vehicle by at least 20 feet.
According to San Diego's NBC 7, several states have already taken these guardrail end caps off their highways after similar accidents raised safety concerns.
Thirteen states, including California, have removed the X-LITE guardrail end terminal from their qualified products list, meaning they can no longer be installed. Unfortunately, there are still thousands of X-LITE end terminals on U.S. highways that have not been replaced.
According to the California car accident attorneys at The Barnes Firm, a guardrail's "end terminal" is supposed to act like an accordion to absorb the impact of a crash. However, certain types of end terminals have failed to do this; leaving many drivers and passengers with life-threatening injuries.
The San Diego car accident attorneys at The Barnes Firm analyze potential unsafe roadway infrastructure in every car accident case they handle, including guardrail safety. If you'd like to talk with an experienced local attorney about dangerous guardrail accidents or traffic safety, call The Barnes Firm at 1-800-800-0000.
For media inquiries, please contact Laura.Morris@thebarnesfirm.com
About The Barnes Firm:
The Barnes Firm's experienced personal injury attorneys focus exclusively on accident cases. They have helped thousands of injured victims around the country get the best results possible with their settlements and verdicts.
The firm helps families across California, and has offices located in Los Angeles, San Diego, and the San Francisco Bay Area.
For more information about The Barnes Firm visit our website at http://www.TheBarnesFirm.com
Share article on social media or email: