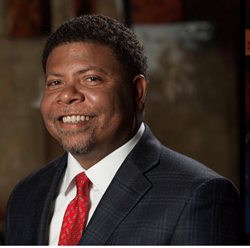 " I understand how deeply a criminal accusation can have a major impact on your life and future. I empathize and work hard to provide my clients with the best possible defense."
HOUSTON (PRWEB) August 30, 2018
Attorney Louis A. Latimer, founder, and partner of Latimer Law Firm, recently joined the National Freedom Project. The common goal of attorneys who join the National Freedom Project is to provide affordable legal services to people that are charged with a crime or who have been convicted of one.
"I feel honored to be able to be a service to people who are in a tough spot and need a proper legal defense at a price that they can afford," said Latimer. " I understand how deeply a criminal accusation can have a major impact on your life and future. I empathize and work hard to provide my clients with the best possible defense."
To be included in the National Freedom Project, attorneys must be dedicated to community service and possess an aptitude for criminal defense. Latimer has over 20 years of experience as a criminal defense attorney, and a track record of almost every case ending in a positive result.
"I truly didn't know what to expect when my case began. Latimer Law made me feel comfortable through the process," concluded client Eleanor G.
About Louis A. Latimer, Latimer Law Firm
Louis A. Latimer focuses on criminal defense. Practice areas of the Latimer Law Firm include aggravated assault, bails, and bonds, domestic violence, drug charges, DWI defense, immigration defense, juvenile defense and sex crimes. The law office is located at 3033 Chimney Rock, Suite 610, Houston, TX 77056. For more information, please call (713) 223-0700, or visit http://www.latimerlawfirm.com.
About the NALA™
The NALA offers small and medium-sized businesses effective ways to reach customers through new media. As a single-agency source, the NALA helps businesses flourish in their local community. The NALA's mission is to promote a business' relevant and newsworthy events and achievements, both online and through traditional media. The information and content in this article are not in conjunction with the views of the NALA. For media inquiries, please call 805.650.6121, ext. 361.
Share article on social media or email: