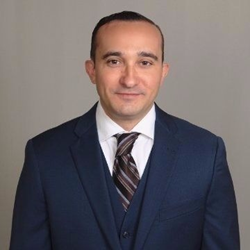 As we continue to grow and provide value we need to hire the top experts in our field. Michael is huge step in creating a competitive advantage for our clients. Michael has made it a passion to look at the most cost effective and defensible ways to collect data. – Richard Saldivar, Principal
(PRWEB) November 14, 2017
TERIS is happy to announce Michael Ciaramitaro as Director of Forensic Services. Mr. Ciaramitaro is a forward thinker with extensive experience in managing large, complex cases involving data preservation, forensic analysis, data mapping & analyzing ESI. The addition of Mr. Ciaramitaro is further evidence of TERIS' commitment to providing unparalleled professional services.
Mr. Ciaramitaro has over 16 years' experience in the computer forensic and electronic discovery industry. He has multiple certifications and formal training in computer forensics, data preservation, and computer investigations. Mr. Ciaramitaro guides clients through complex discovery with clear and concise communications.
Mr. Ciaramitaro began his career in computer forensics as Senior Manager of Quality Assurance at Guidance Software during which time he aided in the development of EnCase. From there he went on to work at PricewaterhouseCoopers in the Forensic Technology Services (FTS) division. Most recently, Mr. Ciaramitaro held an international executive leadership role at a FRONTEO; spearheading discovery for AM 100 and Fortune 100 organizations.
Nick Tuohy, Sr. eDiscovery Consultant, said "I had the pleasure of working with Michael back in 2011, and was excited to hear we'd add his expertise at TERIS. His influence will undoubtedly accelerate the continued organic growth of both our forensics division and TERIS as a whole."
TERIS is a full-service litigation support services provider founded in 1996. TERIS serves corporate and legal clients within the U.S. and internationally. We provide consultation-based solutions, state-of-the-art technologies and highly experienced team members. http://www.TERIS.com
Share article on social media or email: