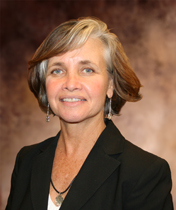 "Wrong way driving accidents tend to be more severe than other types of crashes," said attorney Deborah S. Moss of Carlson, Hart & Hayslett P.A. "These accidents typically occur at high speeds and involve head-on or opposite direction sideswipe crashes."
CLEARWATER, Fla. (PRWEB) May 08, 2018
The Florida Department of Highway Safety and Motor Vehicles released a preliminary report indicating that wrong way driving crashes reached an all-time high in 2017, with 1,490 accidents reported. Those wrong way driving accidents led to 96 fatalities and 1,454 injuries. Driving under the influence (DUI) of alcohol, drugs, or medication was a factor in 21 percent of wrong way crashes in Florida. In three percent of wrong way crashes, the driver was marked asleep or fatigued.
"Wrong way driving accidents tend to be more severe than other types of crashes," said attorney Deborah S. Moss of Carlson, Hart & Hayslett P.A. "These accidents typically occur at high speeds and involve head-on or opposite direction sideswipe crashes."
Head on collisions are of some the most dangerous and deadly crashes. In fact, in 81 percent of wrong way driving fatalities, the vehicles are hit head-on. Common characteristics of wrong way crashes include:
Driver impairment, including driving under the influence of alcohol or drugs (DUI)
Late night/early morning driving
Driving on weekends
Driving in urban areas
Multiple-vehicle crashes
Overrepresented age groups (16 to 24 years old and over 65 years old)
Occur in lane closest to the median
"Wrong way driving accidents are associated with higher levels of alcohol or drug impairment on the part of the wrong way driver than in other highway accidents," said Moss. "Driving under the influence (DUI) is a serious charge that should not be taken lightly."
Safety strategies to avoid a wrong way driving accident include swerving to the right, as many wrong-way drivers enter the freeways and immediately go to the right side, thinking it is the slow lane; many are impaired and are trying to avoid getting pulled over for speeding. Drivers should look ahead while driving and scan the freeway for any looming danger, signal before changing lanes, and always wear a seatbelt.
Understand your rights as a driver or passenger who has experienced a car accident. Contact the criminal defense attorneys at Carlson, Meissner, Hart & Hayslett P.A. Located in Clearwater, Florida, Carlson, Meissner, Hart & Hayslett P.A. has been serving the Tampa Bay area community since 1971. Innovative practice and proven litigation skills make the firm Tampa Bay's premier legal team, with a proven track record of success and a reputation for excellence. For more information, visit the firm website at carlsonmeissner.com or contact the office directly at 877-728-9653.
Share article on social media or email: