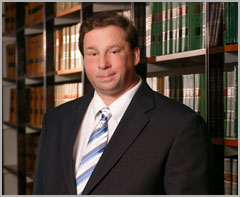 Tacoma, WA (PRWEB)
September 12, 2017
Personal injury claims occur when a person is injured due to someone else's negligence or intentional actions. These cases can be tough to win, because they often hinge on technicalities. While it is always important to engage an attorney who understands how the law applies to a specific case, Tacoma attorney Bryan P. Stubbs offers 5 general guidelines that can help victims protect their rights and win their claims, based on the eBook available on his website: http://injuryattorneytacoma.com/
1) Write Down Notes and Reports
The actions taken during the first 24 hours are critical. All involved parties should write down exactly what happened both right before and during the accident. For example, for a car accident, it is vital to note any relevant signage, malfunctioning traffic lights, weather conditions, and even whether the driver was eating or talking on the phone. For a slip and fall, it is important to note whether any protective measures were in place, such as a barricade or a Wet Floor sign.
It is also important to write down the details of any conversations with the other party or with witnesses, and to gather as much information as possible about everyone involved, such as names, addresses, and phone numbers. Drivers should exchange insurance information.
Victims should take as many photos as possible of the scene, their injuries, and any property damage. These photos can help the insurance companies understand the nature and causes of the accident.
Victims should seek medical attention right away. Some injuries take a few days to manifest, and it can be harder to win damages for an injury that was not immediately documented.
The accident must be reported as soon as possible. For car accidents, this typically means calling the police. For a slip and fall or other injury on private property, it means advising the property owner. If the accident involved government property, a formal report must be filed right away. Victims must also contact their own insurance company, regardless of the nature of the accident or who was at fault.
2) Comparative Negligence
Like many states, Washington has a comparative negligence law. This means that compensation can be reduced by the amount that the injured party is determined to have been "at fault" or simply careless. However, determining this is not an exact science. It is important for victims to self-advocate, or to have a qualified attorney advocate for them. There are typically many contributing factors involved in a personal injury case, and insurance companies have a financial interest in finding their customers to have as little "at fault" percentage as possible.
3) Statute of Limitations
The statute of limitations states how long victims have to file a claim under the law. It is typically 3 years, but it can be as little as 30 days when a government entity is involved. To protect their rights, victims should start the claims process immediately, especially when dealing with the government.
4) Claim Value
Valuing a personal injury claim is a highly complex process. Dozens of factors are involved, from medical bills to loss of future earnings potential. Naturally, insurance companies want to settle claims for as little as possible, so victims must self-advocate or seek legal representation to ensure that they receive every dollar to which they are entitled under the law.
5) Engaging an Attorney
Engaging an attorney is not always necessary. For small, simple claims with no lasting injuries or complex property damage, most victims are able to negotiate the claims process themselves. However, more complicated cases, especially those involving permanent disability or death, are best left to a professional. It is very difficult for victims who are in pain or coping with sudden life limitations to adequately advocate for themselves and determine a fair settlement.
About Bryan P. Stubbs, Attorney at Law
For more than 50 years, Bryan P. Stubbs, Attorney at Law and his father, attorney H. Frank Stubbs, have assisted clients throughout the Tacoma, WA, area with their personal injury cases. They will fight for injury victims' rights and ensure that they receive the best possible outcome to their case. The law firm's office is located at 950 Pacific Ave, #1000, Tacoma, WA, 98402. Those who have been injured due to someone else's actions or negligence are invited to call 253-383-5891 today to schedule a free initial consultation. For more information about the firm, visit http://injuryattorneytacoma.com.
Share article on social media or email: