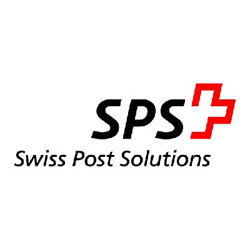 (PRWEB) May 16, 2018
Swiss Post Solutions (SPS), an innovative leader in business process outsourcing and digitization solutions, is pleased to announce that it has recognized tenure milestones for approximately 300 employees, a record high for the company.
Each year, SPS North America's CEO and Executive Leadership Team travel across the continent to personally congratulate all award recipients at local ceremonies, underscoring the company's values and commitment to rewarding and retaining its most dedicated and experienced employees. Employees are acknowledged for tenure from 3 to 20 years of service and are recognized for putting clients first and delivering operational excellence during their time with SPS.
"On behalf of SPS, we are honored to be commending these hard-working individuals. We are truly appreciative of the value that they provide to our company, and it is for this reason that we acknowledge these tenured staff members for their dedication to SPS and our clients," said Art Tatge, SPS' Chief Operating Officer.
SPS' robust benefits programs, including its 401(k) employer match, comprehensive health insurance and hearty recognition programs, are key differentiators and are among the foremost reasons for its low turnover rate and high employee satisfaction.
SPS also offers industry-leading training and professional development opportunities. As a result, SPS North America was awarded a Bronze Medal for "Achievements in Workforce Development and Learning" as part of the 2017 Stevie® Awards for Great Employers. The company was selected for its accomplishments in increasing employee engagement and program effectiveness through technology enhancements.
"As we continue to expand and grow in 2018, we must be well prepared with a team of talented professionals, who are able to help us bring innovation, digital transformation and operational excellence to our clients. Our recognition of employees is a key initiative that is essential to the continued health of our organization," said Dan Moscatiello, SPS North America CEO.
About SPS
We connect the physical and digital worlds
Swiss Post Solutions (SPS) is a leading outsourcing provider for business process solutions and innovative services in document management. A strong international client base relies on SPS' ability to envision, design and build end-to-end solutions and to be its trusted advisor for the key value drivers in BPO: location strategy, process optimization and technology, such as intelligent automation. Part of the Swiss Post Group headquartered in Bern, Switzerland, SPS' 6,800 employees and specialized partners span the full range of the industry with focus on banking, insurance, telecommunications and healthcare, addressing customer needs in more than 20 countries.
Swiss Post Solutions (SPS) North America (NA) offers a comprehensive suite of business process outsourcing solutions and document management services that transform key business applications from paper to digital documents, enabling improved workflow and enhanced efficiencies. In the field of outsourced office services, SPS NA provides solutions to clients from an array of industries, including financial services, insurance, higher education, legal, media & entertainment and manufacturing among others. Headquartered in New York City, SPS NA has offices in Los Angeles, San Francisco, Chicago and Washington DC. For further information please go to http://www.swisspostsolutions.com.
Share article on social media or email: