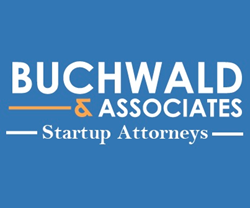 If that website is slow or laggy, customers will simply go to a website that doesn't lag.
NEW YORK (PRWEB) January 29, 2018
Steven Buchwald of Buchwald & Associates, a leading provider of legal services for entrepreneurs and startup investors today explained how the recent changes to net neutrality will impact the startup environment in the United States.
Since its inception several decades ago, the Internet has established itself as one of the most important technological tools in the world. In addition to being an important source of information, it has helped drive innovations such as cloud computing, digital collaboration, mobility, and the Internet of Things. Such innovations will, says Buchwald, be greatly hampered if the FCC's changes to net neutrality are not repealed.
"Net neutrality - the concept that all web traffic should be treated equal, with no data blocked or prioritized above anything else - had been foundational to the development of the web," Buchwald explains. "And the web has been essential in the growth and success of many modern startups. Because the FCC has repealed protections that stop broadband providers from fastlaning or slowing traffic, this is likely to change."
Under the current legal climate, says Buchwald, broadband providers will be allowed to charge websites, businesses, and services simply to reach and ISP's subscribers. Not only that, they will be able to charge different fees based on the speed of web traffic a business requires. A business that isn't able to pay for a fastlane will thus be at a significant competitive disadvantage - enough of one, Buchwald continues, that it could result in failure.
"In order to compete, businesses need a web presence," explains Buchwald. "If that website is slow or laggy, customers will simply go to a website that doesn't lag. This issue becomes even more pronounced with the cloud, for which speed is even more essential - an infrastructure-as-a-service offering cannot function without adequate data."
"In this way," he continues, "paid prioritization will make it more difficult than ever for startups to compete with incumbents. Established businesses will always be able to pay for better connectivity. The web will become reminiscent of the early days of mobile applications, where it was impossible to get an app onto a device without paying off carriers."
Buchwald asserts that though the startup market in the United States will become more challenging for both domestic and overseas investors, he will continue to provide legal assistance in whatever way possible.
About Buchwald & Associates
Founded with the intent of providing legal services to tech startups, Buchwald & Associates focuses on corporate and intellectual property law, Internet law, international mergers & acquisitions, structuring complex transactions, and technology transfer. It also represents individuals in small and mid-sized companies on immigration and naturalization issues. Featured in multiple publications such as Inc., Entrepreneur, Forbes, and TechCrunch, Buchwald & Associates is one of the leading legal authorities for business professionals, particularly entrepreneurs and investors.
Share article on social media or email: