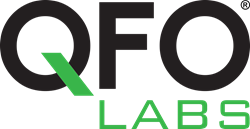 We're a startup that's not afraid to fight back against this big French company. We intend to defend the intellectual property we worked hard for years to develop…
Past News Releases
MINNEAPOLIS (PRWEB) November 06, 2017
QFO Labs (http://www.QFOlabs.com), a drone technology licensing firm, announced today it is seeking an injunction in Federal Court (Minnesota District) to protect its patents for handheld "tilt-to-fly" control technology it began developing in Minnesota more than 15 years ago. It seeks to stop the sale of consumer drone products manufactured by France-based Parrot SA at three major retailers that have a presence in Minnesota: Best Buy, Target, and Amazon.
Parrot SA is one of the top two largest sellers of consumer drone products in the world. The lawsuits name approximately a dozen separate Parrot-branded drone models that QFO says infringe on its patents. The majority of sales for these products occur during the holiday season.
"We're a startup that's not afraid to fight back against this big French company," said Brad Pedersen, the CEO and cofounder of QFO Labs. "We intend to defend the intellectual property we worked hard for years to develop and commercialize."
QFO Labs was an early pioneer of quadcopter/drone technology, inventing its tilt-to-fly patents in the early 2000s, three years before other tilt-based gaming controllers like the Nintendo Wii® were introduced. Before smartphones were introduced in the late 2000s, the accelerometer chips needed for tilt-to-fly controllers were too expensive for retail consumer products; but by 2013, both QFO and Parrot had tilt-to-fly drone products for sale at specialty retailer Brookstone.
Pedersen continued: "As a startup, we're just trying to do the right thing to protect our patents. We're very proud of what we developed right here in Minnesota. After trying our best to get our product into the market, we realized that the future of QFO Labs would be as a licensing company, not a manufacturer. Although we don't like having to sue retailers in our home state, this is the only strategy we have left if we want to use the courts here in Minnesota."
The following three cases were filed in Federal District Court, District of Minnesota, on November 3, 2017:
QFO Labs, Inc. v. Amazon.com, Inc., CASE 0:17-cv-05014
QFO Labs, Inc. v. Best Buy Co., Inc., CASE 0:17-cv-05011
QFO Labs, Inc. v. Target Corporation, CASE 0:17-cv-05012
About QFO Labs, Inc.
Based in Minneapolis, QFO Labs is a drone technology licensing company whose cofounders began developing unique, patented technology relating to drones more than 15 years ago. The latest iteration of the company was founded in 2011 with an initial focus on creating new high-tech consumer drone products, based on a library of U.S. patents and patent applications. It successfully launched its "quadcopter" drone product after a Kickstarter project in 2012, and later marketed the product successfully through a nationwide retail and ecommerce partner in 2013 and 2014. Since then, the company shifted its focus to licensing its popular tilt-to-fly features and related drone and gaming technologies to other companies. For more information, please visit http://www.QFOlabs.com.
Share article on social media or email: