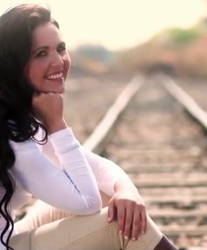 International artists' rights should be protected on the same footing as those of American artists!
TAMPA, Fla. (PRWEB) May 21, 2018
The above named music distributors ("Distributors") allegedly sold songs ("Songs") and recordings ("Recordings") from South African gospel singer Seugne Botha ("Ms. Botha") online in violation of the U.S. Copyright Act, without a license and without paying any remuneration to Ms. Botha. See 17 USC §§ 101 et. seq; civil case number 8:18-cv-01145-VMC-JSS ("Complaint"), Middle District of Florida. The Complaint alleges that none of the Distributors had a license to use Ms. Botha's Songs, the Recordings on her album ("U Alleen is God"), or the artwork related to same (collectively "the Work"). Listen to this amazing talent here.
The Complaint also alleges that neither Sony, nor Sony recording artist Andriette Norman ("Norman"), had the right to perform Ms. Botha's original composition "Ek Slaan My Oe Na Die Berge" ("I Lift my Eyes to the Mountains"). The Complaint alleges that on or about July through August 2014, Tygerberg 104FM, a South African radio station, hosted its annual gospel concert, Gospel Skouspel, featuring local gospel artists, in two different cities: (a) Pretoria on July 23, 2014; and (b) Cape Town on August 30, 2014. Unbeknownst to Ms. Botha, Norman performed "Ek Slaan My Oe Na Die Berge" during the concerts, which were attended by approximately 22,000 people. The concert was also televised nationally across South Africa on December 2014. Finally, the Complaint alleges that a CD and DVD of this performance, entitled Gospel Skouspel, was released sometime in 2015. Ms. Botha has received no compensation from the sale of Gospel Skouspel.
The Complaint further alleges that Distributors' misappropriation of Ms. Botha's Work, as well as their use of Ms. Botha's name and photos on their own websites, was intended to gain increased sales and revenue for themselves at the expense of the artist, competing in the same market.
About Digital Business Law Group, P.A. (DBLG)
DBLG focuses on Internet Law. It helps clients transact business safely online, and helps clients protect their intellectual property rights when others wrongfully tread upon them. DBLG's website can be found at http://www.digitalbusinesslawgroup.com.
Share article on social media or email: