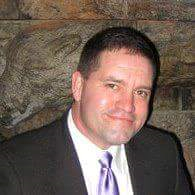 "Robert Matherson Was Right: GET OUT OF NEW YORK STATE, BEFORE IT'S TOO LATE!" --Small Businessman James Lamb
FORT LAUDERDALE, Fla. (PRWEB) February 22, 2019
"You may remember Long Island Businessman Robert Matherson's 1993 "Move Out of New York State, Before it's Too Late" campaign, a protest against New York's then-business unfriendly environment under New York Governor Mario Cuomo," small businessesman James Lamb says on his website GetOutOfNewYorkState.com. "Now, fast-forward to 2019 with Mario Cuomo's son Andrew Cuomo at the helm. Not much has changed in a quarter of a century," Lamb adds...
Lamb is a New York born and raised American small business entrepreneur and small business advocate who founded a private sector alternative to dealing with the New York State Department of Motor Vehicles ("NYSDMV ") called "On-Line Registration," a name approved by NYSDMV. Lamb's business model that inserts private enterprises in between consumers and the state has been controversial for over a decade.
Lamb has been telling the full story behind his conflict with state and county officials and his quest to pick up Matherson's torch as he encourages a mass exodus of small businesses out of New York on his website: http://www.GetOutOfNewYorkState.com.
Now, Lamb is applauding Amazon's decision to "Get Out of New York State" and recent efforts to publicize it in New York's Times Square.
Like Bob Matherson, Lamb has 'escaped from New York.' He has moved to Florida due to what he suggests is "Widespread Government Corruption and Failed Liberal Business-Unfriendly Policies." A little over twenty-five years after Matherson's campaign, Lamb has a stern warning for small businesses in New York in 2019:
"Get Out of New York State, Before It's Too Late!"
To learn more about online entrepreneur/small businessman James Lamb's fight against alleged unfair competition by certain upstate counties in New York and his campaign to, as Lamb puts it, "preserve commercial free speech in America," Click Here.
Share article on social media or email: