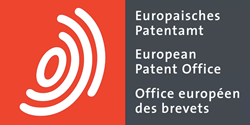 MUNICH (PRWEB) May 06, 2021
The European Patent Office (EPO) has announced six U.S.-based finalists for the European Inventor Award 2021, including microbiologists at Boston's Northeastern University, Kim Lewis and Slava S. Epstein, who developed a device to separate and incubate single strains of bacteria in nature; Indian-American chemist Sumita Mitra, the first person to apply nanotechnology to the production of dental materials; and Chinese-American Bo Pi and Yi He, who have developed the world's first fingerprint sensor able to check both a fingerprint's pattern and the presence of live blood flow.
Lewis, Epstein, Mitra, Bo Pi, and Yi Hi are all finalists in the "Non-EPO countries" category. Meanwhile, Serbian-American Gordana Vunjak-Novakovic, who has dedicated her decades-long career to developing an ex vivo tissue engineering technique for more precise tissue cultivation, is nominated for a lifetime achievement award for her innovative contribution to biomedical engineering.
SOLVING THE OLDEST PROBLEM IN MICROBIOLOGY
Epstein and Lewis' 'iChip' device solves the oldest problem in microbiology: only 1% of microbial cells produce colonies in a petri dish, the source of virtually every antibiotic today. Overuse of these leads to drug resistance and the evolution of 'superbugs'. But trying to grow the remaining 99% of bacteria was seen as an unproductive field of work, and microbiologists accepted that the majority of bacterial strains were simply inaccessible in a laboratory setting. However, Epstein and Lewis discovered the missing ingredient in conventional petri dishes: nutrients from the bacteria's native soil. The difficulty lay in separating strains of bacteria, because unlike pure colonies in a lab, bacteria in nature intermingles, making it difficult to split them.
What was needed was a device capable of isolating and incubating single strains of bacteria in their natural environment. As a result, Epstein and Lewis developed a thumb-sized device, the iChip, which isolates bacterial cells in compartments and sustains them with nutrients from soil. Their work has enabled researchers to develop the first new class of antibiotics in decades, teixobactin.
The iChip works by capturing single microbe cells and exposing them to nutrient-rich soil through a polycarbonate membrane with very thin pores of between 20 and 30 nanometers. This creates an effect a little like a plastic supermarket bag with tiny holes. Bacterial cells are isolated in compartments, sustained by nutrients from soil that are able to pass through the membrane.
Epstein and Lewis, who are splitting their time between academia and iChip-related projects, will begin Phase I trials for teixobactin with their private company, SME NovoBiotic Pharmaceuticals, in 2022.
"It would not have been possible to start a company without filing patent applications," says Lewis. "The first question that an investor asks is what you own, and the only thing we owned was our IP."
Commenting on the iChip, EPO President António Campinos said: "Epstein and Lewis have created a tool that enables scientists to access and cultivate microorganisms that were not available before. This could help researchers find new antibiotics, tackle drug resistance and, ultimately save lives. And they show how patents play an important role in turning innovation into a business."
RESTORING SMILES WITH NANOMATERIALS
Meanwhile, finalist Sumita Mitra created a new composite to repair teeth that has many advantages over conventional materials. Mitra's material overcomes the limitations of previous dental composites, which were too weak to be used on biting surfaces or quickly lost their polish.
Previously, dentists seeking to perform natural-looking tooth repairs relied on the aesthetically pleasing but weak composite microfills, and stronger but less attractive hybrid composites. A problem was the size of the filler particles – usually dense, large particles like quartz that had been milled down. The resin wore away quickly, resulting in fillings that lost reflectivity and polish.
Mitra became aware of the limitations of composite materials while working in the oral care division of US multinational 3M. At the time, nanotechnology was emerging as a field of research and Mitra decided to explore how these developments applied to dentistry.
Her idea was to replace composite fillers with ultrafine nanoparticles measuring between 1 and 100 nanometers in diameter, smaller than the wavelength of visible light, resulting in a material which retains its shine. At first, Mitra and her team incorporated uniform nanoparticles measuring less than 20 nanometers into resins. Although these were strong and looked attractive, they were difficult to mold, making them unsuitable for dentistry.
Next, she and her team developed a technique for creating linked clusters of nanoparticles, called 'nanoclusters', combining single nanoparticles of varying diameters and resulting in a strong, durable and shiny material, with excellent handling properties. By adding pigment and altering their chemical composition, the nanoparticles could be matched to individual patients' teeth and layered to create a more natural finish.
Commercialized as Filtek™ Supreme Universal Restorative since 2002 by 3M, the technology is now in use by dentists worldwide.
"The use of nanotechnology gave me the opportunity of making a new material," says Mitra. "It restores people's smiles and improves the quality of their lives".
Commenting on Sumita Mitra's invention, EPO President António Campinos said: "Mitra's invention takes what was an emerging technology at the time – nanotechnology – and applies it to a new sector to provide a solution for dentists and relief for patients. Patents have protected Mitra's material and helped ensure that her invention remains commercially successful nearly 20 years after its launch."
LIVE FINGERPRINT SENSORS FOR GREATER SECURITY
Chinese-American innovators Bo Pi and Yi He have been nominated for developing the world's first fingerprint sensor able to check both a fingerprint's pattern, and the presence of live blood flow. Their technology protects users against fake fingerprint copies, which can be used to access smartphones or other protected devices unlawfully.
Bo Pi and Yi He determined that despite the security of mobile fingerprint scanners, these could still be 'spoofed' with devices that mimicked human fingerprints. Deciding that normal fingerprint-scanning technology was not secure enough, the two set about creating a device that could detect the blood flow – or lack of it – in whatever was pressed against the phone device.
Pi and He's ground-breaking sensor was developed for the Chinese multinational Shenzhen Goodix Technology. The technology is a key security feature in many smartphone models, with additional fingerprint verification applications planned by Goodix in the coming years.
"Pi and He's technology delivered an industry-leading biometric solution. Their invention shows how innovation can help protect our privacy and security," said EPO President António Campinos, announcing the European Inventor Award 2021 finalists. "For the inventors, protecting their intellectual property with patents helped facilitate cooperation, attract licensing partners and helped their technology gain a foothold in multiple markets."
LIFETIME ACHIEVEMENT NOMINATION FOR ADVANCES IN TISSUE ENGINEERING
Nominated for the life-time achievement award is Columbia University Professor Gordana Vunjak-Novakovic. With over 53,400 citations and more than 420 journal articles, Vunjak-Novakovic is one of the most highly cited engineers in the world, and her life's work in regenerative medicine has provided life-changing opportunities to replace diseased tissue and organs in patients.
Replacing damaged or worn-out tissue has long been a goal of biomedical scientists. The mainstream approach when Vunjak-Novakovic began her career was to combine cells and biomaterials, then insert these into the body, so the transplant could regenerate tissues.
Her pioneering alternative led to growing cells in a laboratory by carefully controlling environmental factors like temperature, pH, nutrients, and oxygen, to issue the type of tissue they developed into, and then implanting this in the body.
Vunjak-Novakovic's primary focus with the company she cofounded, Epibone, has been facial surgery. This involved scanning the damaged area to define the precise shape of the defect, and using this to create a 3D model of the bone replacement. Next, the data is fed into a microfabrication device to carve a piece of pig or cattle bone into the same shape, creating a scaffold for the new bone tissue to grow in. This 'scaffold' is then populated with stem cells from the patient and grown in a bioreactor, mimicking conditions in the human body.
EPO president António Campinos commented: "Over her lifetime, Gordana Vunjak-Novakovic has made a major contribution to tissue engineering, one of the most promising ways to prolong the human lifespan and improve quality of life. Her scientific innovation, entrepreneurial mindset and patented inventions offer the prospect of safer rehabilitative medicine in musculoskeletal, heart and lung conditions, welcoming a new era in regenerative medicine."
The winners of the 2021 edition of the EPO's annual innovation prize will be announced at a ceremony starting 1:00 pm EDT (19:00 CEST 17 June) imagined as a digital event for a global audience.
ABOUT THE EUROPEAN INVENTOR AWARD
The European Inventor Award is one of Europe's most prestigious innovation prizes. Launched by the EPO in 2006, it honours individual inventors and teams of inventors whose pioneering inventions provide answers to some of the biggest challenges of our times. The finalists and winners are selected by an independent jury consisting of international authorities from the fields of business, politics, science, academia and research who examine the proposals for their contribution towards technical progress, social development, economic prosperity and job creation in Europe. The Award is conferred in five categories (Industry, Research, SMEs, Non-EPO countries and Lifetime achievement). In addition, the public selects the winner of the Popular Prize from among the 15 finalists through online voting.
ABOUT THE EPO
With 6,400 staff, the European Patent Office (EPO) is one of the largest public service institutions in Europe. Headquartered in Munich with offices in Berlin, Brussels, The Hague and Vienna, the EPO was founded with the aim of strengthening co-operation on patents in Europe. Through the EPO's centralized patent granting procedure, inventors can obtain high-quality patent protection in up to 44 countries, covering a market of some 700 million people. The EPO is also the world's leading authority in patent information and patent searching.