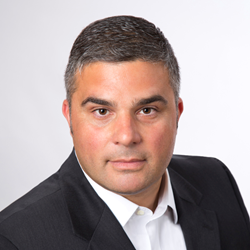 "We are moving ahead to serve our clients and maintain the highest level of integrity."
NORTH BETHESDA, Md. (PRWEB) May 07, 2018
We are very excited to report that on April 30, 2018, Pasquale "Nino" Perrotta retired from government service.
He has served a total of 23 years between the U.S. Secret Service and later with the U.S. Environmental Protection Agency as a special agent. During his tenure, he investigated financial crimes, and protected U.S. Presidents as well as leaders around the world. Nino will now dedicate his future towards both his family and the Sequoia Security Group Inc.
Nino has tirelessly served his country with unquestioned loyalty to both democrat and republican appointed/elected officials. During his career, he has fought organized crime in New York and protected the lives of four presidential cabinet officials spanning a period of over 14 years and his time in service has not been without its challenges.
The Sequoia Security Group will continue to provide its clients the professionalism and subject matter expertise they have come to expect.
Share article on social media or email: