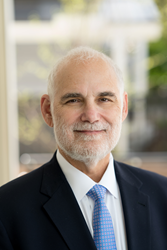 What's great about this event is that it brings women into focus
CHARLOTTE, N.C. (PRWEB) November 01, 2018
NC Realtors is holding its first women's conference, called Spark—and now, American IRA recently announced that it would be in attendance. The day-long event, scheduled for Thursday, November 8th, is expected to tackle a variety of issues and topics as it relates to women and realty, including key speeches and presentations by prominent female speakers. American IRA, as a Self-Directed IRA administration firm, notes that the event is long overdue.
"What's great about this event is that it brings women into focus," said Jim Hitt, CEO of American IRA. "Seeing the slate of expert speakers and role models available at the NC Realtors Women's Conference is exciting for a number of reasons. Not only are the women going to deliver some great information from which we can all benefit, but it helps inspire people and show that real estate is not at all one-dimensional."
But the focus of the NC Realtors' Women's Conference will be wide-ranging as well: topics are expected to cover everything from succeeding in business to more specific realty subjects. For instance, Janine Driver, a body language expert and author of "You Can't Lie to Me," is slated to speak on her subject of expertise. That's just one highlight from a wide variety of speakers scheduled to feature at the conference.
"There's a lot to learn in the world of realty," said Jim Hitt. "No one knows that better than someone who works at a Self-Directed IRA administration firm. There's a lot of complexity in the world of real estate. But one great aspect of this event is that we'll get a wide range of subjects that are relevant to realty without exclusively focusing on it, either. It's an exciting conference and everyone who has an opportunity to check it out should attend."
For more information about Spark: The NC Realtors Women's Conference, visit the website at https://www.ncrealtors.org/learning-center/network/spark-nc-realtors-womens-conference/. Interested parties can contact American IRA at 866-7500-IRA or visit http://www.AmericanIRA.com.
"About:
American IRA, LLC was established in 2004 by Jim Hitt, CEO in Asheville, NC.
The mission of American IRA is to provide the highest level of customer service in the self-directed retirement industry. Jim Hitt and his team have grown the company to over $400 million in assets under administration by educating the public that their Self-Directed IRA account can invest in a variety of assets such as real estate, private lending, limited liability companies, precious metals and much more.
As a Self-Directed IRA administrator, they are a neutral third party. They do not make any recommendations to any person or entity associated with investments of any type (including financial representatives, investment promoters or companies, or employees, agents or representatives associated with these firms). They are not responsible for and are not bound by any statements, representations, warranties or agreements made by any such person or entity and do not provide any recommendation on the quality profitability or reputability of any investment, individual or company. The term "they" refers to American IRA, located in Asheville and Charlotte, NC."
Share article on social media or email: