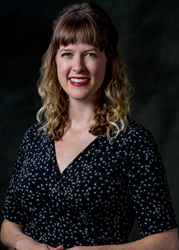 Our breadth of knowledge and experience enables us to see the big picture in complex land use and real estate matters and assist our clients in transitioning fluidly among the regulatory, political, and social aspects of any given project.
Portland, Oregon (PRWEB) January 30, 2018
Sara A.H. Sayles has joined Ball Janik LLP's Real Estate and Land Use Practices in its Portland, Oregon office. Sayles has the unique distinction of being both an experienced transactional attorney and a seasoned litigator in diverse areas of law. This allows her to competently and creatively represent property owners, business owners, and local governments in contract drafting and negotiations as well as in administrative and court hearings. In the course of her career, Sayles has represented insurers, hospitals, financial institutions, business owners, and individuals. She has built strong client relationships by understanding each of her client's goals and by successfully delivering targeted strategies to achieve them. Along with her land use and real estate practice, Sayles regularly assists clients with natural resources law, municipal law, and formation and organization of business entities.
Ms. Sayles began her career at a firm of accomplished trial attorneys in Sacramento, California where she defended insurers and hospitals in medical malpractice litigation. She also spent two years as an Assistant Attorney General in American Samoa and worked with the territorial government to defend employment, medical, and workers' compensation cases. More recently, Sayles worked at a national financial services and real estate litigation firm and represented financial institutions in real estate matters in state, federal, and bankruptcy courts. She has also worked with various business entity clients to find practical and cost-effective ways to bring their projects from vision to reality. Along with her legal practice, Sayles serves on the Oregon State Bar Diversity Section Executive Committee and volunteers her time with the Senior Law Project through Legal Aid Services of Oregon.
About Ball Janik LLP
Ball Janik LLP is a Pacific Northwest law firm headquartered in Portland, Oregon, with an office in Orlando, Florida. For over thirty years, Ball Janik LLP has been providing outstanding legal services in the areas of bankruptcy and creditor rights, commercial litigation, construction and design, construction litigation, employment, real estate and land use, insurance recovery for policyholders, and securities litigation.
Ball Janik LLP represents large and small businesses; state, municipal and local governments; associations; schools and universities; and individuals. Ball Janik LLP provides clients an aggressive, skilled, team approach to solve problems and achieve results. Ball Janik LLP has been recognized by Chambers USA, U.S. News & World Report and Best Lawyers®, The Best Lawyers in America©, and Corporate International. Ball Janik LLP's success and integrity have repeatedly made it one of "Oregon's Most Admired Professional Firms," according to the Portland Business Journal's survey results of CEOs throughout the region.
Share article on social media or email: