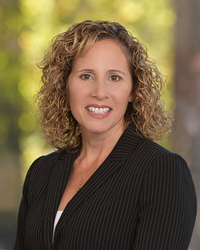 It is an honor and privilege to be named a 2019 Super Lawyer for Northern California thereby joining a group of other esteemed lawyers.
SAN JOSE, Calif. (PRWEB) July 29, 2019
Tamara Pow, a Business and Real Estate Attorney and founder at Strategy Law, LLP, has been named a 2019 Northern California Super Lawyer, thereby joining an elite group of esteemed lawyers. According to Super Lawyers, only 5% of attorneys in Northern California receive this prestigious honor.
Ms. Pow's legal practice focuses on business and real estate. She has spent over 20 years representing companies, individuals and real estate investors and helping them with their business and real estate transactions. Her goal is to live her core values and enable others to do the same. She was instrumental in forming Strategy Law, LLP, and growing the firm to its current size. In addition to her law degree, she also has an MBA and a real estate broker's license.
Tamara's partner at Strategy Law, Jack Easterbrook, notes that, "Tamara has had a significant positive impact on so many of the people she has worked with – be they clients, colleagues or employees. Her legal work is superb, that is for sure, but Tamara also is someone who relates to her clients. She really cares that they do well and that goes beyond the narrow focus of the legal issues we as lawyers deal with. I have known and worked with Tamara for over 20 years and no one is more deserving of the honor of being named a Super Lawyer."
While maintaining a legal practice, Tamara also manages to stay active in the community and find time to support her three children in their schools and extracurricular activities. As an astute businesswoman, strong community leader and a generous philanthropist, Tamara is an exemplary person, and no one is more deserving of to be on this elite list of Northern California Super Lawyers.
About Strategy Law, LLP
Strategy Law, LLP is a business and real estate law firm located in Downtown San Jose with clients throughout the Bay Area, the State of California and internationally. Their practice focuses on Business and Entity Formations, Business Transactions, Limited Liability Companies, Limited Partnerships, Mergers and Acquisitions, Commercial & Real Estate Finance, Problem Loans and Insolvency, Real Estate and Technology Transfer and E-Commerce.
Super Lawyers, a Thomson Reuters business, is a rating service of outstanding lawyers from over 70 practice areas who have attained a high degree of peer recognition and professional achievement. The annual selections are made using a rigorous multi-phased process that includes a statewide survey of lawyers, independent research evaluation of candidates, and peer reviews by practice area. See more information about the competitive selection process at https://www.superlawyers.com/about/selection_process.html.
For more information about Strategy Law, LLP, please go to http://www.strategylaw.com.
Gail D'Silva
Strategy Law, LLP
(408) 478-4100
http://www.strategylaw.com
Share article on social media or email: