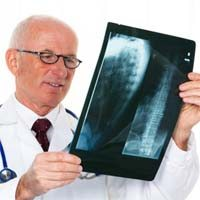 ...cisplatin-pemetrexed-bevacizumab is now the accepted standard in France.
Raleigh, NC (PRWEB) November 06, 2017
A review recently published by French researchers demonstrates the safety and efficacy of a drug that is rapidly becoming part of the standard of care for asbestos cancer. Surviving Mesothelioma has more on the review. Click here to read the full article.
In an article in the journal Future Oncology, scientists with Bichat-Claude Bernard Hospital in Paris say the monoclonal antibody bevacizumab, which is marketed under the brand name Avastin, was "a rational approach to be tested in malignant pleural mesothelioma."
"Based on the results of the Phase III IFCT-0701 mesothelioma avastin cisplatin pemetrexed study, cisplatin-pemetrexed-bevacizumab is now the accepted standard in France," writes the first author on the review, thoracic oncologist, Solenn Brosseau.
In the US, the National Comprehensive Cancer Network guidelines now also include bevacizumab as a possible addition to cisplatin and pemetrexed for first line mesothelioma treatment.
"Given the limited effectiveness of standard chemotherapy for mesothelioma, the idea that bevacizumab could improve mesothelioma outcomes is very encouraging," says Alex Strauss, Managing Editor for Surviving Mesothelioma.
For more on the recent bevacizumab review, see Three-Drug Combo is New Standard of Care for Pleural Mesothelioma in France, now available on the Surviving Mesothelioma website.
Brosseau, S, et al, "A review of bevacizumab in the treatment of malignant pleural mesothelioma", September 20, 2017, Future Oncology, Epub ahead of print, https://www.futuremedicine.com/doi/abs/10.2217/fon-2017-0307
For more than a decade, Surviving Mesothelioma has brought readers the most important and ground-breaking news on the causes, diagnosis and treatment of mesothelioma. All Surviving Mesothelioma news is gathered and reported directly from the peer-reviewed medical literature. Written for patients and their loved ones, Surviving Mesothelioma news helps families make more informed decisions.
Share article on social media or email: