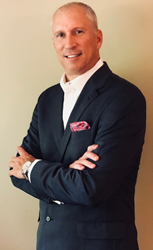 J.R. is a highly-seasoned senior executive with a deep and diversified background in the travel, real estate and travel tech sectors.
SEATTLE (PRWEB) August 18, 2018
Alternative accommodations leader, RESIDE Worldwide, Inc. (RESIDE) announced today the appointment of Walter "J.R." Dembiec, Jr. to the dual role of Executive Vice President and General Counsel. In this position, Dembiec will lead the firm's expansion of strategic relationships and alliances with leading hospitality and travel organizations, focusing on leveraging RESIDE's global footprint and capabilities to provide clients, guests and suppliers with value-added products and services while also aggressively growing the business. On the legal front, Dembiec's responsibilities will include corporate governance, risk management, compliance, intellectual property, M&A and related transactions as RESIDE continues to execute on its comprehensive long-term plan to consolidate the highly-fragmented alternative accommodations market.
Dembiec brings close to 30 years of legal and business expertise to RESIDE particularly in litigation and risk management, human resources and employment law, franchise disclosure, registration and sales, corporate transactions, M&A, intellectual property, privacy and e-commerce.
"J.R. is a highly-seasoned senior executive with a deep and diversified background in the travel, real estate and travel tech sectors. He is a proven strategic leader in our space and a results-oriented business partner who will certainly help grow our business," said Lee Curtis, CCHP, co-Chief Executive Officer of RESIDE. "We are thrilled to add him to our senior team."
Dembiec joins RESIDE most recently from BridgeStreet Global Hospitality where he served as Managing Director & General Counsel, and among other responsibilities, led the Americas for the international business, supervising the Operations, Sales, Call Center, Real Estate, Development, Supply Chain and Human Resources functions. Prior to BridgeStreet, Dembiec held a variety of positions including Chief Legal Officer, Senior Vice President and General Counsel, among others, for multiple large publicly-traded, and smaller private mid-cap, companies including the Realogy Franchise Group, Century 21 Real Estate Corporation, Open Hospitality, Title Resources Group, Cendant Corporation, and Assistant General Counsel & Corporate Secretary at Burns International.
Dembiec holds a B.S. Degree from James Madison University in Harrisonburg, VA and a J.D. Degree from Seton Hall University in Newark, NJ.
RESIDE Worldwide, Inc.
RESIDE Worldwide is a leading alternative accommodation firm headquartered in Seattle, WA that utilizes its priority 3SIXTY technology platform to provide vetted and flexible accommodations options to global travelers no matter the destination or the duration of their stay. RESIDE Worldwide owns a variety of hospitality companies, including RESIDE Management and RESIDE Realty Group. Learn more at http://www.staywithreside.com or call 206-460-1920.
Share article on social media or email: