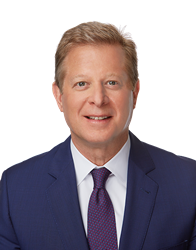 "The prevalence of lateral hiring in the legal industry brings to mind the oft-repeated definition of insanity: 'Doing the same thing over and over again and expecting different results.'
NEW YORK (PRWEB) August 09, 2019
Lateral hiring, which many legal industry observers are unaware was unheard of prior to the 1980s, continues to increase and now includes BigLaw lawyers seeing even greater opportunity for themselves and their clients in moves to boutique firms.
That's a key observation in the recent article, "Redefining the legal industry's approach to lateral hiring", by attorney Roger Barton of Barton LLP published by Thomson Reuters.
The article states that in 2018 alone there were 2,754 lateral moves to Am Law 200 firms, while the past five years have seen a total of 14,144 moves.
What is baffling, Barton writes, is the rote and flawed nature of these moves year after year.
Of the 14,000+ lawyers moving to Am Law 200 firms in 2018, almost 9,000 came from other Am Law 200 firms (Nicholas Bruch, Michael A. Ellenhorn & Howard Rosenberg, It's Time to Overhaul the Lateral Hiring Process, AM. LAW. Jan. 29, 2019). Contrary to popular belief, lateral hires are usually less profitable once they move firms, Barton writes. According to data collected over the past five years, almost 70% of laterals won't produce even 75% of their expected book of business at their new firm, the authors said in It's Time to Overhaul the Lateral Hiring Process.
Considering that the average book of business for a lateral hire in 2018 was $1.9 million, a subpar lateral hire can cost today's law firm hundreds of thousands of dollars in unrealized profits.
Additionally, 24% of laterals leave their firm within three years and nearly 50% leave within five years, Barton's research revealed.
"The prevalence of lateral hiring in the legal industry brings to mind the oft-repeated definition of insanity: 'Doing the same thing over and over again and expecting different results.', Barton wrote. So why are so many lawyers leaving their firms and entering the lateral market? And why do so many end up leaving their new firms within five years of being hired?
An ALM intelligence survey revealed that 74% of Am Law 200 firms have had lateral partners leave within the past five years due to "personality or cultural issues." A lateral who feels alien to (or alienates) other partners due to culture gaps will most likely struggle to integrate and may lose incentive to remain at the firm, according to Barton's article.
The question then becomes, how can a firm alleviate such personality or cultural issues. The two keys to a long-lasting and profitable hire are "fit and integration", Barton asserts.
These are two sides of the same coin, Barton explains. To ensure successful integration, firms need to have clear ideas about what a successful "fit" means to them when evaluating lateral hires. This includes evaluating needs for practice areas, rates and cross-selling. Not to be overlooked are softer management-driven issues— providing connectedness, satisfaction and stability.
For partners ill-suited to the restrictive nature of large law firms, smaller firms can offer a less cumbersome platform on which to build and grow a practice. Because of the flexibility their size affords them, smaller firms are often unhindered by issues that typically affect BigLaw firms, Barton wrote.
While lateral hiring does offer an expeditious way for firms to grow and expand into new markets, when firms act opportunistically rather than strategically, the benefits to both parties are often minimal. Underperformance, low retention rates and partner dissatisfaction can cause firms significant loss of profits, while also breeding frustration among laterals.
Many of the potential lateral lawyer candidates at BigLaw firms are now exploring opportunities to move to smaller or mid-sized firms, according to the article. A focus on the issues raised in this article is likely to maximize chances they will become profitable long-terms contributors to their new firm.
To read the full article, click here.
Share article on social media or email: