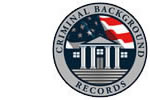 In light of the Equifax breach employer's need to understand where and how data utilized in pre-employment background screening is handled. Working with a well-qualified reputable third-party background screening agency should be a best practice for all HR Departments."
Waltham, MA (PRWEB) October 16, 2017
Recently a reported 143 million consumer's personal information was compromised during the Equifax data breach, exposing millions to potential identity theft. Adam Almeida, President and CEO of CriminalBackgroundRecords.com opined: "The sheer enormity of this data breach should put everyone on notice to protect critical data. It should also highlight the need for hiring managers and HR departments to protect this critical information gathered as part of pre-employment background checks."
During the pre-employment vetting process hiring managers and HR Departments utilize key pieces of data from applicants in order to verify personal information.
Critical data points gathered often include:
Social Security Number
First, Middle, and Last Name
Date of Birth
Current address
Previous address
Driver License number
With the information above identities can be stolen with relative ease. Subsequently, any number of identity theft acts of fraud can occur.
Adam Almeida opines: "In light of the recent data breach at Equifax individuals should be diligent in monitoring their credit and protecting where information is offered. When applying for a job applicants should understand how the data is used and protected by a potential employer."
Currently there are two popular recommendations for protecting credit data.
1.    Freezing one's credit account
2.    Credit monitoring
For individuals yet to experience credit or identity theft a credit freeze can be expensive, but it is the safest route.
From Forbes.com (Oct. 06, 17):
Consumer advocates agree that a credit freeze is the strongest protection against new account identity theft -- exactly the kind of fraud that might happen to the 145 million victims of the Equifax data breach, in which Social Security numbers, addresses, names and birth dates, among other information, were accessed by hackers. (1)
Credit monitoring is another service someone can put in place for protection.
From Consumer Affairs (Oct. 05, 17):
A second option that consumers can turn to is credit monitoring. It won't prevent someone from stealing your identity, but it can limit the damage by alerting you immediately to fraudulent activities. (2)
Almeida adds: "Consumers should be aware of all situations where their personal data is used, such as a job application. Make sure it is understood how that information is handled and controlled, as well as who might have access to the information."
Storing and protecting data has now become a critical endeavor for businesses and organizations.
Almeida opines: "In light of the Equifax breach employer's need to understand where and how data utilized in pre-employment background screening is handled. Working with a well-qualified reputable third-party background screening agency should be a best practice for all HR Departments."
CriminalBackgroundRecords.com is a third-party background screening company with highly trained operators well versed in the needs and requirements of companies and organizations large and small utilizing public records, such as criminal records, as part of a hiring process. Protecting customer data is a high priority with CriminalBackgroundRecords.com.
Notes:
(1)    money.cnn.com/2017/10/06/pf/credit-freeze-map/index.html
(2)    consumeraffairs.com/news/how-to-protect-yourself-from-identity-theft-100517.html
Share article on social media or email: