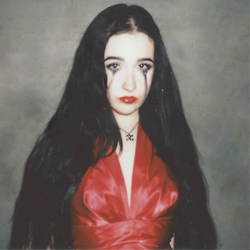 HUNTINGTON BEACH, Calif (PRWEB) March 14, 2019
On March 14, 2019, 15 year old singer songwriter and power vocalist Samara Leilani will release her second original single entitled "Not Ok." This emotionally charged song relates to anyone who has ever been in an abusive or one-sided relationship. Samara Leilani described her inspiration for the song as coming from broken relationships she experienced and uses her song writing as a way to heal.
Samara Leilani was born and raised in Huntington Beach, California and has been a vocalist since the age of 8. She was classically trained to sing opera from age 8 until 10, when she transitioned into learning more R&B songs. Samara Leilani is currently a vocalist in the Academy of the Performing Arts Program at Huntington Beach High School and takes private vocal lessons with Amy Chapman from the Voice Lab LA.
Samara wishes to pursue a career in music and fashion, and of course release more original music. You can stream her new release "Not Ok" on Apple Music, Spotify or SoundCloud, or purchase it on iTunes and CDBaby.com. You can also follow Samara Leilani on Instagram @SamaraLeilani.
Share article on social media or email: