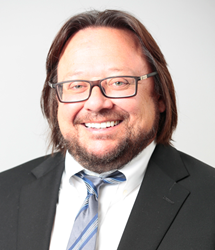 "I am excited about the opportunity we have to work with Peter and to put his depth and breadth of knowledge to work for the colleges and universities we serve."
LOUISVILLE, Ky. (PRWEB) September 28, 2018
Internationally renowned law professor Peter F. Lake has joined the Steptoe & Johnson PLLC Higher Education Team. Lake's practice as the new Senior Higher Education Consulting Attorney will focus on regulatory compliance, particularly Title IX matters, while he continues to teach at the Stetson University College of Law.
"Peter's knowledge of higher education law is unparalleled," said Steptoe & Johnson CEO Susan S. Brewer. "He is a sought-after resource throughout the United States and the world, and we are thrilled to have him as part of our team."
"Peter joins a team of more than 30 legal professionals serving institutions of all sizes throughout the eastern United States," said Jim Newberry, Higher Education Team leader. He continued, "I am excited about the opportunity we have to work with Peter and to put his depth and breadth of knowledge to work for the colleges and universities we serve."
Peter Lake added, "Higher education institutions are facing many challenges from financial uncertainty to changes in federal guidelines. I'm looking forward to working with Steptoe & Johnson's attorneys to help clients face those challenges."
Lake is a professor with the Stetson University College of Law. He is also the Charles A. Dana chair and director of the Center for Excellence in Higher Education Law and Policy at Stetson University. Lake is an award winning teacher and writer in the areas of higher education law and policy, torts, insurance, and jurisprudence. He has been quoted in The New York Times, Wall Street Journal, USA Today, Chronicle of Higher Education, Inside Higher Ed, and other publications on matters of higher education law. He is the author of numerous books on higher education law, policy and compliance.
Lake is the recipient of numerous national awards including the Vision Award from Alpha Chi Omega women's fraternity. He was the honorary guest lecturer at the 18th annual Jack Beyerl Student Affairs Lecture at Ball State University and the featured author at the 2008 Pivotal Publications Colloquium at the University of Connecticut.
He has chaired the council of experts for the Virginia Tech Victims Family Outreach Foundation 32 National Campus Safety Initiative, and serves as an educational advisor for SurvJustice, a national organization that advocates for survivors of sexual violence.
Lake earned his law degree from Harvard Law School and his bachelor's degree from Harvard College.
About Steptoe & Johnson
Steptoe & Johnson PLLC is a law firm nationally recognized for its strengths in energy law with more than a century of know-how in the areas of business, employment, and litigation. Steptoe & Johnson has more than 300 attorneys practicing in 13 offices in Colorado, Kentucky, Ohio, Pennsylvania, Texas, and West Virginia. Visit http://www.steptoe-johnson.com and connect with us on Twitter and LinkedIn.
For more information, contact Betsy Spellman, Chief Marketing Officer, at (304) 933-8000 or by email: press@steptoe-johnson.com.
###
Share article on social media or email: