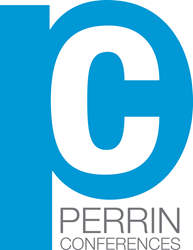 WAYNE, Pa. (PRWEB) August 01, 2018
Perrin Conferences, the leading national provider of joint plaintiff/defendant litigation conferences, recently announced that it will host its annual National Asbestos Litigation Conference on October 1-3, 2018 at the Fairmont Hotel in San Francisco. The three-day conference will bring together more than 700 industry leaders for noteworthy panels and key discussions focused on the latest trends in asbestos litigation.
"The National Asbestos Litigation Conference is the recognized marque conference because no other forum offers comparable volume, substance, and quality from all constituencies and perspectives," said Lynnsey Perrin, President & CEO of Perrin Conferences. "We're excited to host prominent plaintiff and defense attorneys, judges, in-house counsel, insurance professionals, risk managers, and scientific and medical experts."
This year's conference will be chaired by:
Perry J. Browder, Esq., Simmons Hanly Conroy LLC
Nina Lynn Caroselli, Esq., The RiverStone Group
John B. Manning, Esq., Manning Gross + Massenburg LLP
Joseph F. Rice, Esq., Motley Rice LLC
The aforementioned chairs, along with additional featured panelists, will cover a wide range of hot topics including national trends driving asbestos litigation, talc litigation, bankruptcies, diversity and sensitivity in the legal industry, BAP1 gene mutation—and much more.
New for 2018, Mark Lanier, Esq., The Lanier Law Firm, will host a highly-anticipated mock trial on talc litigation: Heavyweight Litigators Battle Over Allegations of Contamination and Cosmetic Talc. Also included in this year's impressive agenda are a Women's Lunch and a Young Lawyers Lunch, both of which are designed to encourage and foster supportive relationships within the asbestos litigation industry.
In addition to providing exclusive opportunities for learning, networking, and information sharing, the National Asbestos Litigation Conference offers Continuing Legal Education (CLE) Credit and CE credit for qualified candidates. For more information, registration, and hotel accommodations, please visit http://www.PerrinConferences.com or contact Lynnsey Perrin.
About Perrin Conferences
The leading national provider of joint plaintiff/defendant litigation conferences, Perrin Conferences offers comprehensive and specialized continuing legal education in an atmosphere of learning, networking and sharing. Bringing together preeminent national talent in specialty legal fields, Perrin Conferences ensures its conferences deliver innovative content, networking opportunities and career development. Attendees gain insights that cannot be found anywhere else. Follow the latest news from Perrin Conferences on Twitter @PerrinConf. For more information on the company and upcoming conferences please visit http://www.perrinconferences.com.
# # #
Contact:
Lisa Graham
Graham Media Partners
610-688-2060
lisa(at)grahammediapartners(dot)com
Share article on social media or email: