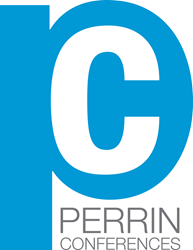 LAS VEGAS (PRWEB) June 01, 2018
As the leading provider of joint plaintiff and defense national conferences, Perrin will deliver a comprehensive agenda assembled to provide the audience with construction defect litigation updates and perspectives valuable to anyone practicing in the industry. Speakers will consist of plaintiff and defense attorneys, construction defect claims professionals, judges, and other related professionals.
The conference will be chaired by Keith G. Bremer, Esq., Bremer Whyte Brown & O'Meara, LLP, Newport Beach, CA and Steve Lokus, Western Regional Vice President, Casualty Claims, The Navigators Group, Inc., Los Angeles, CA
Featured Panelists Include:
John M. Bellwoar, Vice President, Practice Leader Casualty Americas, XL Catlin, Hartford, CT
David S. Blau, Esq., Blau | Keane Law Group, P.C., El Segundo, CA
Michael Bryant, Vice President, Director Liability Claims, The RiverStone Group, Manchester, NH
Adrienne D. Cohen, Esq., Law Offices of Adrienne D. Cohen, Santa Ana, CA
David Davidson, Esq., Manning Gross + Massenburg LLP, Los Angeles, CA
Charles L. Harris, Esq., Lewis Brisbois Bisgaard & Smith LLP, Costa Mesa, CA
Hon. Susan H. Johnson, Eighth Judicial District Court, Department XXII, Clark County, Las Vegas, NV
Steve Lokus, Western Regional Vice President, Casualty Claims, The Navigators Group, Inc., Los Angeles, CA
Richard Righi, Esq., Righi Fitch Law Group, Phoenix, AZ
Luke Ryan, Esq., Shinnick & Ryan LLP, San Diego, CA
Julia Weitzman-Manganaro, Complex Claims Specialist, The Navigators Group, Inc., Orange County, CA
Irene K. Yesowitch, Esq., Cozen O'Connor, San Francisco, CA
Some of the highlighted conference panelists listed above will discuss an array of topics such as National Disasters: An Overview of Underwriting and Risk Analysis, Green Buildings and Construction Defect Claims, Carrier Battles: Defense and Indemnity—Maximizing Participation and Recovery, The Insurance Perspectives Roundtable, Jurisdictional Update: Overview of Arizona, California, Nevada, and Washington, Mock Trial Exercise: Opening Arguments & Live Jury Deliberations, and Inside the Juror Room: Live Jury Deliberations.
The conference offers CLE accreditation for qualified candidates. CE Adjuster Credit applications have been submitted in select states for approval. For more information about the agenda and registration, please visit http://www.perrinconferences.com.
In addition to the educational benefits received from attending, the conference agenda will offer numerous opportunities to network and meet with potential clients and peers.
About Perrin Conferences
As the leading national provider of joint plaintiff/defendant litigation conferences, Perrin Conferences offers comprehensive and specialized continuing legal education (CE/CLE) in an atmosphere of learning, networking and sharing. The company's conferences attract influential leaders and foremost talent in the legal industry to discuss current topics in litigation through mock trials, presentations and webinars, setting the standard in professional litigation education and networking.
Contact:
Bethany Corio
Perrin Conferences
T. 610-220-1817
[email protected]
http://www.perrinconferences.com
Share article on social media or email: