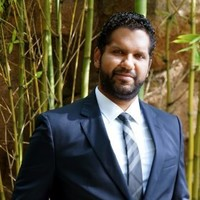 Being recognized by our community is not something we take for granted
NASSAU, Bahamas (PRWEB) September 05, 2018
ParrisWhittaker is a boutique law firm based in the Bahamas making incredible strides in the legal industry, with a growing collection of awards which now includes the Global Law Experts (GLE) Award for Commercial Litigation Law Firm of the Year in the Bahamas – 2018.
ParrisWhittaker was founded with one goal in mind: to create a platform that allows them to maximize impact and efficiency. Partners Arthur K Parris, Jacy Whittaker and Kenra Parris-Whittaker are committed to serving not only their clients, but also their country with the highest levels of diligence and innovation. This award is testament to their ongoing success as corporate citizens and industry leaders.
The award was made following a lengthy process involving independent research and the input of over one hundred and eighty thousand (180,000) members of the global legal community, including members of the bar association, legal counsel, consultants and more. With GLE operating as one of the world's leading online resources for identifying and recommending legal specialists according to location and expertise, emerging as the leader in any field is a major accomplishment.
As Jacy Whittaker affirms, "One of our primary motivators as a small law firm, is staying competitive in our industry. Being recognized by our community is not something we take for granted. Being recognized on an international scale is even more encouraging. This award sees us as top of our litigation game, and as the year rolls on we know we'll push even harder to exceed every accomplishment so far.
ParrisWhittaker has always had its national community at heart, using every platform to create a channel for good in the Bahamian experience. This will be no different. "A win for us is a win for our country. We cannot truly be considered successful, if what we do does not in some way immediately benefit our people," Whittaker said. "We look forward to continue serving our clients with an even more advanced level of achievement. We're eager to see where that takes us."
ParrisWhittaker was informed about their win in June, 2018.
Share article on social media or email: