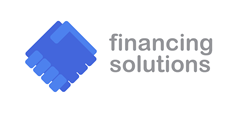 "I can't tell you how many times we get thank you's from Executive Directors of nonprofits about their line of credit"
Boonton, NJ (PRWEB) July 27, 2018
Financing Solutions has announced it is now providing a line of credit to over 200 nonprofit organizations throughout the US. Managing Partner Stephen Halasnik commented, "It has always been hard for nonprofits to get a line of credit or a loan from a commercial bank, yet nonprofits are like any other business, there are ebbs and flows in when cash comes in but there are still fixed expenses that must be paid. A Line of Credit was specifically designed to address that problem for businesses, but nonprofits just didn't have access to that tool. I would say in 80% of the cases, a nonprofit is using our line of credit program to make payroll and then when the funds do come in a few days or weeks later, the line is paid off. It is fast, easy and inexpensive. A no-brainer"
What most nonprofits usually do that do not have a line of credit is delay paying their staff when there is no access to cash however, this is illegal and can result in sever scrutiny or fines. In addition, what most nonprofit leaders know is that their staff really work hard and care greatly about the organization's cause.
Nonprofits often had given up on getting a commercial bank line due to the banks requirements to have collateral to back up the loan. In addition, the process of applying for a loan or line of credit is often tedious resulting in a 3-6-month delay with often, a declined answer. Another disadvantage of dealing with a commercial bank is that a line of credit usually has fees associated with the line even when it isn't being used. Lastly, A line of credit from a bank requires other considerations like the extra expenses associated with audited/review financials or other stipulations.
Financing Solutions, an A+ BBB rated, direct funding company developed a line of credit program specifically geared towards nonprofit organizations which does not require collateral. The online application takes minutes to fill out and there is no prequalify credit check done until you decide you want to move forward. A one page, simple to understand written offer is sent out and a knowledgeable Account Manager is there to answer any questions. There are no charges to apply and you are not charged unless you are using the line making it a great emergency backup plan. Once you decide to move forward we ask for a recent 990, 4 months of bank statements and a few others simple to get documents. You will have to get a majority of your board of directors to sign a document stating that they agree with setting up the line. The line will be set up in 24-48 hours and will be renewed yearly. When your nonprofit needs funds you can just sign into your online secured portal and funds will be wired upon request. You can pay back your line at any time or you can make the minimum payments.
Halasnik commented, "I can't tell you how many times we get thank you's from Executive Directors of nonprofits about their line of credit. We often hear that the ED gave up on getting one in place and that the line allows them to run a better organization. I have had several companies myself and I would never have survived without having a line of credit for those businesses. I really believe that all nonprofits could use a line of credit even if it is never used".
Share article on social media or email: