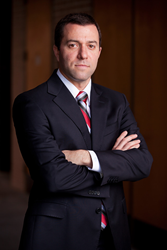 People's reputations are often on the line when they stand accused of serious felony conduct. To beat this case before charges were filed was a best-case scenario for everyone involved
SAN DIEGO (PRWEB) July 19, 2021
A San Diego man was detained on suspicion of felony Hit and Run and DUI after allegedly crashing into multiple vehicles (San Diego Superior Court Case Number 21202894). The Law Offices of David Silldorf were hired to handle the pre-filing investigation and to represent the suspect in the event that criminal charges were filed. San Diego Criminal Defense Attorney David Silldorf was able to persuade investigating officers to close out the criminal matter based on the strength of the defense investigation and evidence. No criminal charges were filed and the matter was closed out and converted to a civil matter.
Attorney David Silldorf stated:
"This was an obvious win for our client. Any time a criminal investigation is brought to a grinding halt and closed out is a victory for us—but more importantly, it's a victory for the person or persons that stand accused of a crime. Simply being accused (or, worse yet, charged) of a crime can have negative life-changing effects. The result here netted a life-changing positive effect for our client who is actively pursuing a pilot's license. Had he been charged or convicted, all that time, energy, and money may have been wasted. This is never just a career-saving or criminal record-saving event. People's reputations are often on the line when they stand accused of serious felony conduct. To beat this case before charges were filed was a best-case scenario for everyone involved."
David Silldorf has devoted his career to representing individuals charged with a wide variety of crimes as well as administrative and civil matters with fraud or criminal overtones. Over the years, he has successfully helped thousands of people charged with criminal offenses in both federal and state courts.
David has been actively involved in all stages of the defense of these matters, from preliminary investigation, through grand jury proceedings, to trial. His tireless trial preparation system has resulted in many acquittals and hung juries as well as reversals in the Ninth Circuit Court of Appeals. David's fearless approach to his clients' matters has led to countless cases being dismissed before trial as well.
Share article on social media or email: