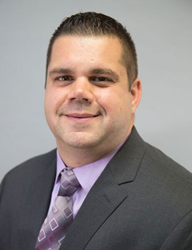 I am honored to have received this award," said Gorman. "Customer service is very important to me, and I'm thrilled to see that so many of my clients have been pleased with the work my team and I have done
LITTLE FALLS, N.J. (PRWEB) February 04, 2019
NJ Lenders Corp. wants to congratulate their very own Senior Loan Officer, Walter Gorman, on becoming one of the company's top 3 SocialSurvey performers in 2018.
NJ Lenders Corp. has worked with SocialSurvey in order to get testimonials and reviews from past clients for their loan officers. SocialSurvey's goal is to drive employee behavior and improve customer experience, online reputation and revenues.
Reviews have always been important to NJ Lenders Corp., as they reach out to all clients to get feedback on their mortgage process. As a company, NJ Lenders Corp. has nearly 5,000 reviews and almost a perfect score of 4.90. SocialSurvey lets past clients rank the loan officers they worked with one a scale from 1-5 stars, and Gorman established himself as one of 2018's top performers with a 5.0 ranking.
"I am honored to have received this award," said Gorman. "Customer service is very important to me, and I'm thrilled to see that so many of my clients have been pleased with the work my team and I have done."
Gorman has also been a top producer for the last 10 years, and is considered a Five Star Mortgage Professional, as well as a Zillow 5-Star Lender. Originally from Oak Ridge, New Jersey, Gorman now resides in Rutherford with his wife and three children. He also coaches basketball in his spare time.
If you've worked with Gorman before and are interested in writing a review for him through SocialSurvey, you can do so on his SocialSurvey page: https://socialsurvey.me/pages/walter-gorman.
The page also allows you to connect with Gorman through Twitter, Google Business Rate & Review, as well as Zillow. You can also contact him for any mortgage questions and inquiries you might have in regards to purchasing or refinancing a home.
About NJ Lenders Corp:
Founded in 1991, NJ Lenders is a leading NJ-based residential mortgage banker that is privately owned and licensed. The company currently originates first mortgage loans in NJ, NY, CT, PA, VA, MD, and FL. With 11 offices and over $25 billion in closed mortgage loans, many of their Mortgage Loan Originators are recognized nationally as the best in their field. The company has competitive rates and fees with a wide variety of mortgage programs to select from.
About Walter Gorman
As a senior loan officer in the mortgage business for over 15 years, I have been regarded by my clients as a knowledgeable, reliable, and trustworthy professional. I am dedicated to helping my clients through every step of the mortgage process, and have been recognized as a "New Jersey 5-Star Mortgage Professional" by New Jersey Monthly Magazine as a top 1% producer in the country. As a life-long resident of New Jersey, I have an extensive knowledge of the real estate market in Bergen, Morris, Hudson, and Sussex counties, and specialize in FHA, VA, conventional, renovation, and non-warrantable condo loans. I truly believe my expertise helps me to assist my clients in determining the best possible loan program for their financial needs.
Share article on social media or email: