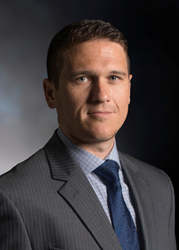 We build trust in our relationships with our clients by listening carefully and providing innovative and effective solutions.
Orlando, Florida and Portland, Oregon (PRWEB) November 03, 2017
Nicholas B. Vargo joined Ball Janik LLP's Orlando office on October 9, 2017. Mr. Vargo is a member of Ball Janik LLP's Litigation and Construction Defect practices. He represents residential and commercial owners in construction disputes of all types, including construction defect. Mr. Vargo is a member of The Florida Bar Young Lawyers Division and the Orange County Bar Association Young Lawyers Section, where he has been active in several committees and co-chaired several events.
Prior to joining Ball Janik, Mr. Vargo assisted clients with complex business formations, entity restructuring, and developing creative tax solutions to complex tax issues. Mr. Vargo uses these skills to assist clients in construction litigation by finding liability in companies attempting to avoid responsibility.
Mr. Vargo's passion for helping others is evidenced by his work in and out of the courtroom. During law school, he worked as a law clerk in personal injury law for several local plaintiff's attorneys and was involved in drafting an amicus brief to the Supreme Court as an advocate for children unrepresented in United States v. Windsor. Mr. Vargo is active in the Orlando community as a mentor to underprivileged youth as a Big Brother in Big Brothers Big Sisters and Elevate Orlando.
About Ball Janik LLP
Ball Janik LLP is a national law firm with offices in Portland, Oregon and Orlando, Florida. For over thirty years, Ball Janik LLP has been providing outstanding legal services in the areas of construction litigation, construction defect, bankruptcy and creditor rights, commercial litigation, construction and design, employment, real estate and land use, insurance recovery for policyholders, and securities litigation.
Ball Janik LLP represents large and small businesses; state, municipal and local governments; community associations; schools and universities; and individuals. Ball Janik LLP provides clients an aggressive, skilled, team approach to solve problems and achieve results. Ball Janik LLP has been recognized by Chambers USA, U.S. News & World Report and Best Lawyers®, The Best Lawyers in America©, and Corporate International. Ball Janik LLP's success and integrity have repeatedly made it one of "Oregon's Most Admired Professional Firms," according to the Portland Business Journal's survey results of CEOs throughout the region.
Share article on social media or email: