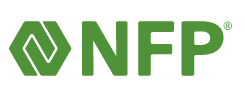 NEW YORK (PRWEB) May 14, 2018
NFP, a leading insurance broker and consultant that provides employee benefits, property & casualty (P&C), retirement and individual private client solutions, today announced that it has acquired 1st Community Insurance Services, Inc. The transaction closed effective April 1, 2018.
Based in Palm Springs, California, 1st Community offers commercial and personal lines expertise to clients in the area, including the growing LGBT community. Principals of the firm Ernie Santora, Dean Nickodemus and Ken Conrad will report to Roger Wilber, senior vice president of NFP for southern California, with Santora and Nickodemus holding vice president positions.
"This is a thrilling time for NFP. We're excited to welcome Ernie, Dean, Ken and their team to our NFP family," said Paul Saich, NFP's regional president for California. "This acquisition expands NFP P&C's presence in southern California, adds infrastructure to our growing Palm Springs operation, and diversifies NFP's broader employee and client base to include individuals and businesses with significant ties to the LGBT community."
"We are proud of the high level of service we're able to provide to our clients, and now by joining with NFP we are even better positioned to meet our clients' needs," said Santora. "The extensive network of resources that NFP provides aligns with our core principles for valuing not only our clients, but the people in our community. This new chapter enables us to tap into NFP's offerings and expertise in the area and will allow us to provide our clients with enhanced services and capabilities."
About NFP
At NFP Corp., our solutions and expertise are matched only by our personal commitment to each client's goals. We're a leading insurance broker and consultant that provides employee benefits, property & casualty, retirement and individual private client solutions through our licensed subsidiaries and affiliates.
NFP has more than 4,200 employees and global capabilities. Our expansive reach gives us access to highly rated insurers, vendors and financial institutions in the industry, while our locally based employees tailor each solution to meet our clients' needs. We've become one of the largest insurance brokerage, consulting and wealth management firms by building enduring relationships with our clients and helping them realize their goals.
Recently NFP was ranked the 4th largest U.S.-based privately owned broker, the 5th largest benefits broker by global revenue and the 5th best place to work in insurance by Business Insurance, the 9th largest property & casualty agency by total 2016 P&C revenue and the 9th largest commercial lines agency by total 2016 P&C and commercial lines revenue by Insurance Journal, the 10th largest employee benefits broker by Employee Benefit Adviser, the 11th largest global insurance broker by Best's Review and the 12th largest broker of U.S. business by Business Insurance.
For more information, visit NFP.com.
CONTACT
Peppercomm for NFP
nfp(at)peppercomm(dot)com
212-931-6171
Share article on social media or email: