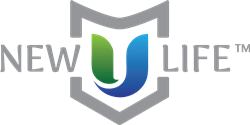 "New U Life vigorously defends our right to compete fairly in the BHB market and is pleased to take this action to level the playing field against a group of companies that are trying to own the market for themselves." - Alexy Goldstein
PLEASANT HILL, Calif. (PRWEB) July 26, 2019
New U Life Corporation® — the purveyors of innovative, high quality wellness products announced its filing of a Complaint at the United States International Trade Commission, alleging antitrust and patent misuse violations by a group of six companies that have used unfair methods of competition to monopolize the BHB nutraceuticals industry.
In Case Number 337-3400, the Complaint alleges that Pruvit Ventures, Inc. and Compound Solutions, Inc., along with VND Butyrate, LLC, RK Solutions, LLC, and Axcess Global Sciences, LLC (AGS), are participants in a patent cartel set up and orchestrated by Axcess Global, LLC of Utah. Axcess Global set up AGS for the purpose of exploiting one patent licensed and now acquired from VND Butyrate—whose validity New U Life formally challenged in June at the US Patent Office—and two patents licensed from the University of South Florida. SinInce setting up overlapping "exclusive" licenses to RK Solutions, and through them to Compound Solutions, for retail sales and to Pruvit for multi-level marketing sales, AGS and the other participants in the patent cartel have filed a number of lawsuits and taken other illegal actions to drive out competition from the burgeoning BHB nutraceuticals market.
Brian Galvin, Lead ITC Counsel for New U Life's ITC Complaint said, "AGS, Pruvit Ventures and their partners have been aggressively overreaching in their attempts to forestall all competition in the BHB nutraceuticals market, which is so important to consumers pursuing the health and lifestyle benefits of ketosis. I am honored to be working with New U Life to stop these monopolists' bad behavior by challenging their unfair methods of competition at the ITC, which will allow for swift resolution of the matter. Consumers deserve fair competition in the BHB marketplace just like everywhere else, and New U Life is proud to help make that happen by taking down an illegal patent cartel."
KetoGen4 is a first-of-its-kind drink mix which was designed with the intention of being the most complete ketone supplement on the market. KetoGen4's exclusive 4-BHB salt combo will provide an optimal state of ketosis with its immediate source of exogenous ketones, vital vitamins, and nutrients. Ketosis is a metabolic process in which the body stores burned fat rather than glucose, resulting in fat loss. Ketosis can also aid in curbing hunger and maintaining muscle.
"New U Life vigorously defends our right to compete fairly in the BHB market and is pleased to take this action to level the playing field against a group of companies that are trying to own the market for themselves. More importantly, we will continue to stay focused on changing lives and setting the standard for innovative and quality products," said Alexy Goldstein, New U Life Founder and Formulator.
KetoGen4 made its debut at New U Life's first-ever regional event which took place from May 3 to 4, 2019 in Dallas, TX. Over 2,000 distributors attended the event giving them the opportunity to receive product education to begin marketing KetoGen4.
About New U Life Corporation®
New U Life Corporation® was founded to set a new standard in product innovation and quality while changing lives for the better. New U Life's marquee product, SOMADERM®, is a transdermal gel that safely and noninvasively elevates growth hormone levels. For additional information about SOMADERM Gel and to learn more about New U Life, visit http://www.newulife.com.
Share article on social media or email: