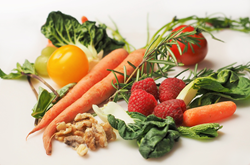 Most survivors had received little nutrition counseling as part of their cancer care...
Raleigh, NC (PRWEB) October 06, 2017
Scientists at Johns Hopkins and Drexel University have released a new study suggesting that people who have survived cancers like malignant mesothelioma may need more guidance in how to eat for optimal health. Surviving Mesothelioma has the details. Click here to read the full article.
The researchers analyzed the dietary habits of 53 survivors of non-Hodgkin's lymphoma, breast, or prostate cancer and found that many patients were not adequately prepared to consume a cancer-preventing diet.
"Most survivors had received little nutrition counseling as part of their cancer care, highlighting the importance of holistic, household-oriented nutrition education for maintaining health among long-term cancer survivors," concludes study author Ann Carroll Klassen, PhD, of the Dornsife School of Public Health at Drexel University.
Long-term cancer survivors like Paul Kraus, the Australian man who recently celebrated 20 years of survival from peritoneal mesothelioma, are living testaments to the value of diets rich in antioxidant-containing fruits and vegetables.
"Diet plays such a vital role in maintaining good health," says Alex Strauss, Managing Editor for Surviving Mesothelioma. "This study should serve as a reminder for mesothelioma survivors and patients that they may need to seek out information on exactly how to eat to stay cancer free."
To read the results of the new study and learn more about the connection between mesothelioma survival and nutrition, see Mesothelioma Survivors May Not Have Enough Knowledge of Nutrition, now available on the Surviving Mesothelioma website.
Klassen, AC, et al, "We're Just Not Prepared for Eating Over Our Whole Life": A Mixed Methods Approach to Understanding Dietary Behaviors Among Longer Term Cancer Survivors, Journal of Integrative Therapies, October 3, 2017, http://journals.sagepub.com/doi/full/10.1177/1534735417731515
For more than a decade, Surviving Mesothelioma has brought readers the most important and ground-breaking news on the causes, diagnosis and treatment of mesothelioma. All Surviving Mesothelioma news is gathered and reported directly from the peer-reviewed medical literature. Written for patients and their loved ones, Surviving Mesothelioma news helps families make more informed decisions.
Share article on social media or email: