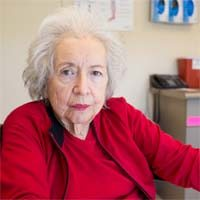 The sensitivity and specificity of SMRP combined with the CYFRA 21-1/CEA ratio were 93.8% and 64.9%...
Raleigh, NC (PRWEB) October 16, 2017
A study conducted in Hyogo, Japan suggests that a pair of protein biomarkers found in the lung fluid of people with suspected pleural mesothelioma may help some of the sickest patients avoid more invasive diagnostic procedures. Surviving Mesothelioma has more on the new research. Click here to read the article now.
Scientists evaluated the cases of 240 patients who came to the Hyogo Prefectural Amagasaki General Medical Center with suspected pleural mesothelioma between 2014 and 2016 and found that two types of biomarkers found in lung fluid offered a good way to diagnose the asbestos cancer.
"The sensitivity and specificity of SMRP combined with the CYFRA 21-1/CEA ratio were 93.8% and 64.9%," writes researcher Takehiro Otoshi in the open access medical journal PLoS One. The accuracy of the test was unchanged by the addition of CT scanning.
Sensitivity refers to the ability of the test to accurately identify malignant pleural mesothelioma and specificity is the test's ability to rule it out.
"If these tests can be validated, this could be especially good news for suspected mesothelioma patients who are too sick or frail to undergo a procedure such as a thoracoscopy to obtain a tissue sample," says Alex Strauss, Managing Editor for Surviving Mesothelioma.
To read more about the new mesothelioma biomarker study, see Mesothelioma Biomarker Test May Be Diagnostic Alternative for Frail Patients, now available on the Surviving Mesothelioma website.
Otoshi, T, "Pleural effusion biomarkers and computed tomography findings in diagnosing malignant pleural mesothelioma: A retrospective study in a single center", October 2, 2017, PLoS One, eCollection 2017, http://journals.plos.org/plosone/article?id=10.1371/journal.pone.0185850
For more than a decade, Surviving Mesothelioma has brought readers the most important and ground-breaking news on the causes, diagnosis and treatment of mesothelioma. All Surviving Mesothelioma news is gathered and reported directly from the peer-reviewed medical literature. Written for patients and their loved ones, Surviving Mesothelioma news helps families make more informed decisions.
Share article on social media or email: