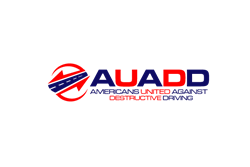 "What a wonderful and useful program"- Candace Lightner, Former President of MADD, and current President of Wesavelives.org. Ms. Lightner was referring to AUADD's victim vehicle replacement program.
BURR RIDGE, Ill. (PRWEB) December 05, 2017
More than 2,000 people will be without cars this holiday season due to crashes caused by destructive driving.
In an effort to raise awareness about destructive driving and solutions for victims Americans United Against Destructive Driving (AUADD) is releasing a nation-wide PSA. The "First Wheels" spot tells the story of a young teenager donating his first car to a family in a recent destructive driving crash.
With a focus on prevention through education, legislative action and especially victim services, one of AUADD's main avenues for placing victims with vehicles is through vehicle donations. The Wheels for Victims program matches these replacement vehicles with victims in need free of charge, a first in the traffic safety industry.
The organization has helped over a thousand victims and their families directly, since its inception in December 2014 and plans to more than quadruple that number in 2018. LYFT has recently signed on as a corporate partner to offer rides to victims looking for short-term transportation solution.
Watch the PSA here: https://vimeo.com/235404565
To learn more, donate or find a ride, please visit AUADD.org.
You can also visit their Go Fund Me campaign at
https://www.gofundme.com/victim-transportation-van
About AUADD
The founders of Teens Against Drunk Driving (TADD) have formed a more complete, victim focused organization to better serve victims of these crimes. In 2014 Americans United Against Destructive Driving (AUADD), a completely volunteer based organization, was formed out of necessity. Volunteers at TADD, took incoming calls and emails daily, inquiring about possible victim services. The callers were victims and their representatives, of various types of traffic crimes, not simply drunk driving crimes.
Share article on social media or email: