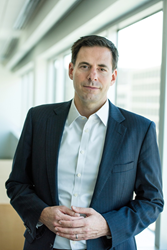 (PRWEB) October 16, 2018
"John Carlin has written a crucial book—for practitioners and laymen alike—about the evolution, impacts, and implications of the abuses we've all witnessed, and many have personally experienced, in the cyber domain. … John represents a superb amalgam of legal insight and great writing skill. A must read in my view."―James Clapper, New York Times bestselling author and former Director of National Intelligence
"This book is thrilling, important, and deeply fascinating…. The riveting stories of these secret battles for our digital safety teach us much about what America can-and must-do to protect itself."―Walter Isaacson, New York Times bestselling author of Leonardo Da Vinci
"By turns electrifying, illuminating, inspirational, and difficult to put down …. A deeply intriguing look into cybersecurity threats facing the United States that will fascinate anyone interested in technology and/or political intrigue."—Library Journal
Morrison & Foerster, a leading global law firm, is pleased to announce that John P. Carlin, chair of the firm's Global Risk + Crisis Management Group and co-chair of the firm's National Security Practice, has authored a book titled: "DAWN OF THE CODE WAR: America's Battle Against Russia, China, and the Rising Global Cyber Threat," that was released today. Based on Mr. Carlin's 15-year career as a senior federal government official, the first-hand account is both a remarkable untold story of the growing cyberwar between the United States and its adversaries and a warning of dangers yet to come. Mr. Carlin's co-author is Garrett Graff, an award-winning national security journalist, and the publisher of the book is PublicAffairs, an imprint of Hachette Book Group.
As Mr. Carlin explains in the book's introduction, "Cybersecurity isn't just a wonky IT issue. Poor security online represents a genuine threat to the American way of life—one that will only accelerate as more of our day-to-day lives move online, into the cloud, and into the digital world. Cybersecurity, it turns out, is key to modern life. It's essential to the way we bank, shop, learn. Increasingly, it's a necessity for the way we drive, heat our homes, and even vote."
In this dramatic book, Mr. Carlin takes readers to the frontlines of a global, but little understood, fight as the Department of Justice (DOJ) and the FBI chase down hackers, online terrorist recruiters, and spies. The Russian attack on the 2016 election—and Vladimir Putin's continuing online skirmishes—grabbed headlines, but they're only the latest incidents of the U.S. being attacked by adversaries in cyberspace following years of expansive Chinese espionage, North Korea's attack on Sony Pictures, and Iran's surprise assault on Wall Street and an American casino. With each passing year, the Internet-linked attacks on U.S. interests have grown in both frequency and severity.
"It's a privilege to be able to tell the stories of the important work done by so many dedicated public servants at the DOJ and FBI," said Mr. Carlin. "The cybersecurity landscape is increasingly complex and constantly evolving, and the challenges it presents apply to every type of organization in the public and private sectors. I look forward to continuing to help companies around the world protect themselves from these threats through my practice at Morrison & Foerster."
As he writes in the book, "My hope in telling this story of the U.S. government's first quarter-century fight online is that it will help demystify a realm that too often seems opaque to outsiders, allow readers to understand this new threat landscape, and raise important questions about how the country should think about the shift of daily life to the internet. Let me be clear: This isn't black magic. We know how to fight cyberattacks. We have built in recent years an effective playbook on how to respond. We know how to target bad guys and build cases against them—and doing so can make a difference. Nearly every case that I discuss in this book has been solved and we've tried to bring the suspects to justice, one way or another. But there's much more to do in the years ahead."
Mr. Carlin is the former Assistant Attorney General for the DOJ's National Security Division and the former Chief of Staff to then-FBI Director Robert Mueller. At Morrison & Foerster, Mr. Carlin regularly counsels industry-leading organizations in sensitive cyber and other national security matters including CFIUS, internal investigations, and government enforcement actions. He is routinely called upon to advise across numerous industries—including in the technology, healthcare, energy, defense, finance, fashion, media, pharmaceutical, and telecommunications sectors—regarding crisis management, cyber incident response and preparedness, and regulatory strategy.
Mr. Carlin chairs the Aspen Institute's Cybersecurity & Technology policy program, which provides a cross-disciplinary forum for industry, government, and media to address the rapidly developing landscape of digital threats and craft appropriate policy solutions. He is also an inaugural Fellow of the Harvard Kennedy School's Belfer Center for Science and International Affairs' Homeland Security Project, focused on the unique challenges and choices around protecting the American homeland.
ABOUT MOFO
We are Morrison & Foerster — a global firm of exceptional credentials. Our clients include some of the largest financial institutions, investment banks, Fortune 100, and technology and life sciences companies. The Financial Times has named the firm to its lists of most innovative law firms in Northern America and Asia every year that it has published its Innovative Lawyers Reports in those regions. In the past few years, Chambers USA has honored MoFo's Privacy and Data Security, Bankruptcy, and IP teams with Firm of the Year awards, the Corporate/M&A team with a client service award, and the firm as a whole as Global USA Firm of the Year. Our lawyers are committed to achieving innovative and business-minded results for our clients, while preserving the differences that make us stronger. The firm also has a long history of commitment to the community through providing pro bono legal services, including litigating for civil rights and civil liberties, improving public education for poor children, advocating for veterans, promoting international human rights, winning asylum for the persecuted, and safeguarding the environment.
Share article on social media or email: