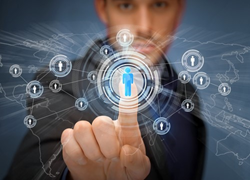 SEATTLE (PRWEB) January 09, 2018
According to a new study released today by Conenza, more companies worldwide seek to actively maintain relationships with former employees through structured programs. The 2017 Alumni Program Benchmarking Report finds that companies value alumni programs as a way to cultivate brand ambassadors amongst former employees as well as foster rehires and qualified referrals.
"We see workforce disruption caused by shorter tenures, retirements and changing technology which puts pressure on companies to recruit, hire and retain top talent," said Tony Audino, CEO and founder of Conenza. "The growth of alumni programs is evidence of how this cost-effective approach enables companies to better support their talent acquisition goals while building a team of engaged brand advocates."
Now in its fourth year, the benchmarking report uncovers growth in alumni programs in a number of areas:
There are more alumni programs (22%) in operation for more than 10 years than in 2016 (14%).
New alumni programs that are less than two years old continue to make up the largest component of survey respondents, which is indicative of increased adoption rates.
85% of respondents have 10,000 or fewer registered alumni suggesting the rationale behind launching alumni programs may depend less on the size of a company and more on ways in which keeping in touch with former employees aligns with organizational goals.
Engagement continues to be the top business driver in 2017, as well as a top success metric and challenge.
93% of respondents report having a dedicated resource to manage their alumni program.
Incremental budgets for alumni programs have stabilized with only 5% of respondents reporting a budget cut over the past year.
There is a heightened focus on the importance of owning alumni data to facilitate better segmentation and outreach.
The benchmarking report surveys organizations with alumni programs in September and October of 2017. Response rate increased 42% from 2016 and included a mix of perspectives from clients and non-clients, representing a broad spectrum of industry sector and company sizes. Results are based on responses from more than 60 organizations. The results include successes, challenges and goals for 2018.
Click here to download the complete 2017 Corporate Alumni Network Benchmarking Report.
About Conenza
Conenza has over twenty years of experience in helping market-leading organizations build and manage Alumni Programs that create lifelong relationships, cultivate brand advocates, generate revenue opportunities, facilitate rehiring and maintain access to critical knowledge. Conenza's cloud-based Engagement Platform and related services are designed specifically for organizations that want a cost-effective solution combined with a strategic partner to help them design, implement, launch and grow their Alumni Program. For more information, visit http://www.conenza.com.
Share article on social media or email: