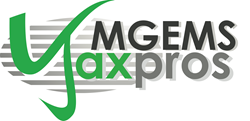 MGEMS Tax Pros is the go-to tax preparation company in New Jersey.
KENDALL PARK, N.J. (PRWEB) January 22, 2018
After opening its doors in 2007, MGEMS Tax Pros has proved time and time again that they are the best tax preparation company in central Jersey. For 2018, they are doing it yet again. This year, however, they are adding new services for their clients to really take their tax preparation to the next level. These services include refund advances, credit repair, refer a friend programs, and working with business taxes.
MGEMS Tax Pros now offers up to $2500 in tax refund advance loans for all clients who are eligible. This loan has 0% APR and has high approval rates. Also, the team is adding credit repair to their list of services. This service requires no payment upfront and clients will only be charged if items get removed from their credit report. Furthermore, MGEMS Tax Pros has expanded their services to businesses as well. With New Jersey's best CPAs on staff, they are a team of business tax professionals ready to take on any and all business tax returns. They have also put into place a new refer-a-friend program. Now, clients can earn $50 for each person they refer who gets their tax return done by MGEMS Tax Pros.
Perhaps the most drastic change is their new drop and go service. This was put into place to cater to those who have busy schedules and simply do not have the time to sit down for hours to handle taxes. Now, clients can simply drop off their tax documents at MGEMS Tax Pros' office, and the company takes care of the rest! They will still be providing the same quality customer service, but it will all be done on the customer's schedule.
MGEMS Tax Pros has always prioritized the customer. As a company with over a decade of tax preparation experience, they understand the tax industry well enough to get tax returns done right every single time. With the addition of these new services just in time for the 2018 tax season, MGEMS Tax Pros has proven yet again why they are the go-to tax preparation company in New Jersey. Read more about their new services here on their new webpage.
Share article on social media or email: