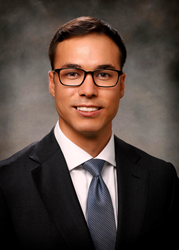 This amicable business relationship can develop into a chummy interdependence, but there can be a dark side to this bond
RICHMOND, Va. (PRWEB) November 21, 2017
Doctors and nurses often work alongside a quiet presence in the operating room—medical device sales representatives charged with giving product-related help. While patients are often unaware of these so-called "ghosts of the OR," LeClairRyan attorney Scott Siegner notes that plaintiffs' attorneys are increasingly focused on exposing these reps to liability.
"In some ways, this trend appears to be related to the ever-rising interest in health care," writes Siegner, a Richmond-based member of the national law firm's professional liability team, in a recently published column for Medical Product Outsourcing magazine. "As the patients have become more sensitive to individuals involved in their care, so too have the courts."
Consequently, he advises, medical device manufacturers must redouble their efforts to reduce liability risks associated with sales representatives in the OR, as well as on-call technicians.
To date, medical device sales representatives have been fairly insulated from liability arising from the products they promote: "These 'ghosts' in the OR are legally protected, as the law presumes they take a passive role during surgeries," Siegner explains in the column ("Ghosts in the OR: Assessing the Liability Risk of Medical Device Sales Reps Present During Surgeries"). For sales reps, then, the general task is to offer informed and accurate instruction to surgeons in the OR without falling into the trap of making pivotal decisions for the health care professionals. "The key is to understand the difference between offering instruction and becoming an independent player in the surgical theater," writes Siegner, who frequently represents health care clients in medical malpractice cases.
But part of the challenge here, he writes, is the comradery that can develop between physicians and reps. "Surgeons and sales reps often build a strong rapport," Siegner writes. "This amicable business relationship can develop into a chummy interdependence, but there can be a dark side to this bond."
In the column, Siegner references notable cases to illustrate some of the considerations in this area for manufacturers and their reps. "The most important questions center on whether sales reps assume a separate, actionable duty when they involve themselves in pivotal decisions in the OR," the attorney writes. "If they do, what is the scope of this duty? How will liability be determined moving forward?"
Based on existing case law, manufacturers have little clarity related to the precise scope of duties their reps can assume, says Siegner. However, several courts have been open to imposing liability under certain circumstances, which he details in the column.
He also discusses the "captain of the ship" doctrine, which can sometimes protect against liability, and offers some tips on how manufacturers can adopt a prudent approach with their reps that is both conservative and communicative. "Be sure your sales reps understand the need to avoid any independent involvement in the medical care being provided and to offer appropriate instruction when required," Siegner writes. "At the same time, sales reps should feel empowered to speak up when they believe a patient is being put at risk by improper use of a device."
As medical devices become more complex, the line between medical decisions and technical instruction will become increasingly blurred, Siegner predicts in the conclusion to the piece. This trend will continue to present liability concerns as sales reps and technicians are pressed to take a more active role when advising surgical teams.
The full column is available at:
http://www.mpo-mag.com/issues/2017-11-01/view_columns/ghosts-in-the-or-assessing-the-liability-risk-of-medical-device-sales-reps-present-during-surgeries/
About LeClairRyan
As a trusted advisor, LeClairRyan provides business counsel and client representation in corporate law and litigation. In this role, the firm applies its knowledge, insight and skill to help clients achieve their business objectives while managing and minimizing their legal risks, difficulties and expenses. With offices from coast to coast, the firm represents a wide variety of clients nationwide. For more information about LeClairRyan, visit http://www.leclairryan.com.
Press Contacts: At Parness & Associates Public Relations, Bill Parness, (732) 290-0121, bparness@parnesspr.com or Lisa Kreda, lkreda(at)parnesspr.com
Share article on social media or email: