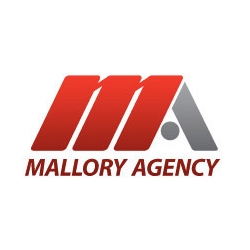 LaGrange, Georgia (PRWEB)
September 07, 2017
Mallory Agency, a fourth-generation property and casualty insurance brokerage based in Georgia, recently celebrated its 110th business anniversary. For over a century, the brokerage has focused on providing unparalleled insurance advisory services locally, nationally, and now globally to both businesses and private clients.
Says Matt Mallory, President of Mallory Agency, "We have a tremendous legacy and reputation to uphold. We have realized such growth over the last 5-10 years and have full intention of gaining additional market share over the next few years by continuing to deliver unmatched results to our clients both in the U.S. and abroad." Mallory Agency serves clients in three segments: Private Client, Middle Market, and International.
Mallory Agency was founded in 1907, the firm has acquired numerous competitors over the years in order to better serve its geographically diverse client base. Today, Mallory Agency is one of the oldest privately-owned property and casualty insurance providers in the United States.
Mallory Agency is licensed and currently insuring clients in over 40 states; the brokerage also serves as a touchpoint for international companies looking to establish a footprint stateside. "We're so proud and thankful to have clients throughout the country and now abroad," explains Mallory. The firm is currently focused on a strategy of thoughtful expansion emphasizing the preservation of its local touch.
Today, Mallory Agency is based out of recently-expanded offices in LaGrange and Alpharetta, GA, servicing clients all over the country. The brokerage is a member of Independent Insurance Agents of GA (IIAG); SecureRisk Insurance Solutions, the fourth largest agency partnership in the US; and of the Global Broker Network (GBN), one of the largest ecosystems of insurance brokers serving clients globally. Says Mallory, "Anytime you're running a family company, you must never forget where you came from. You need to have reverence and respect for who and what has come before you while maintaining a desire to grow the business."
"As we say at Mallory," he explains, "stay humble and stay hungry."
To find out more about Mallory Agency's insurance brokerage services visit http://www.MalloryAgency.com. To speak to someone directly, call the firm's corporate office at 706-884-3339.
Share article on social media or email: