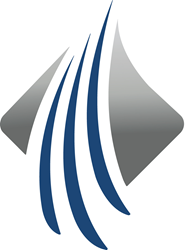 "Building an inclusive firm is not just 'the right thing to do'; it is a contemporary business imperative."
Atlanta, GA (PRWEB)
September 12, 2017
Lucas Group, North America's premier executive recruiting firm, announced the publication of its newest white paper, "Building a More Inclusive Firm: 5 Questions Every Firm Needs to Ask", authored by Washington, D.C.-based Managing Partner David Cho.
"Building an inclusive firm is not just 'the right thing to do'; it is a contemporary business imperative," says Cho. "In today's competitive legal marketplace, a firm's brand is vital to attracting top talent, and top Millennial talent wants Next gen corporate leadership that reflects their diversity values. Research also shows that diverse environments push everyone to perform at their highest potential."
A recent study in Scientific American found that introducing a different newcomer to a homogenous group pushes the entire group to be more creative, more diligent and harder working.
Cho notes that while many law firms are committed to recruiting a diverse class, these firms may still struggle with the recruitment and retention of diverse talent at more senior levels.
"As a former practicing attorney and current legal recruiter, I've had many candid discussions with attorneys, hiring managers, and diversity managers," says Cho. "The insights shared in these conversations are incredibly valuable in understanding how different people and different entities view diversity."
The white paper draws on Cho's insights with a 5-point guide to help firms consider what diversity means for them and how to best implement policies that will support their inclusion goals.
Cho holds a JD from University of Michigan Law School. Prior to joining Lucas Group, Cho served as an Associate with the D.C. office of an Am Law 100 firm and as a Senior Tax attorney with Lockheed Martin.
In addition to Legal recruitment, Lucas Group specializes in executive recruitment for Accounting & Finance, Human Resources, Information Technology, Manufacturing, Military Transition, and Sales & Marketing. Taking pride in the professional growth and career advancement of its Associates, Lucas Group provides clear career path trajectories together with the industry's most sophisticated onboarding and ongoing educational programming. Working throughout 15 offices in the U.S., Lucas Group recruiters are able to source leading talent that no one else can.
About Lucas Group

Lucas Group is North America's premier executive search firm. Since 1970, our culture and methodologies have driven superior results. We assist clients ranging in size from small to medium-sized businesses to Fortune 500 companies find transcendent, executive talent. Candidates fully realize their ambitions and associates achieve professional success. To learn more, please visit Lucas Group at http://www.lucasgroup.com and connect with us on LinkedIn, Facebook, and Twitter.
Share article on social media or email: