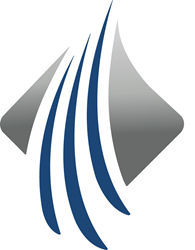 As we look towards 2018 and beyond, a proactive, strategic financial plan is critical to Lucas Group's ongoing success.
ATLANTA (PRWEB) January 30, 2018
Lucas Group, the leader in North American executive search, announced the promotion of Mark Hinshaw to the organization's Chief Financial Officer. Hinshaw previously served as Vice President of Finance, joining Lucas Group in 2016.
"Since joining Lucas Group, Hinshaw has distinguished himself for his keen focus on analytics, team development, and process improvement," says Andi Jennings, CEO. "Hinshaw understands that a company's true value is far greater than numbers on a spreadsheet. We live in a knowledge-based economy where variables such as intellectual property, intangible assets and our own human capital are influential business drivers. I am confident that Hinshaw will continue to provide strong financial leadership in his new role."
In a dynamic, competitive market, the Chief Financial Officer helps organizations proactively stay ahead of the competition and explore the "what if" scenarios critical to assessing new business opportunities. From allocation models to forecast planning, the CFO must turn data into real-time, decision-relevant insights.
"Today's forward-thinking CFO must look beyond the numbers and engage in true value creation," says Hinshaw. "As we look towards 2018 and beyond, a proactive, strategic financial plan is critical to Lucas Group's ongoing success."
Throughout his career, Hinshaw has served in various financial roles from Controller to Senior Vice President of Portfolio Analytics. Working for a variety of organizations including the largest global professional services firm and major real estate investment firms, Hinshaw has acquired finance and accounting skills across a broad spectrum. A graduate of Wake Forest University, he holds a B.S. and a M.S. in Accounting.
Lucas Group recruiters provide consultative recruiting services across seven practice areas: Accounting & Finance, Human Resources, Information Technology, Legal, Manufacturing, Military Transition and Sales & Marketing. With offices located throughout the U.S., Lucas Group recruiters use broad, national reach, together with expert, localized search methods to fill critical roles for mid-tier to Fortune 500 corporations.
About Lucas Group
Lucas Group is North America's premier executive search firm. Since 1970, our culture and methodologies have driven superior results. We assist clients ranging in size from small to medium-sized businesses to Fortune 500 companies find transcendent, executive talent; candidates fully realize their ambitions; and associates find professional success. To learn more, please visit Lucas Group at http://www.lucasgroup.com and connect with us on LinkedIn, Facebook, and Twitter.
Share article on social media or email: