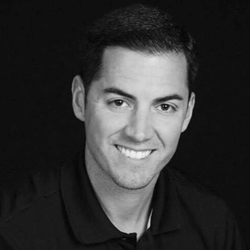 Claremont, Calif (PRWEB) December 21, 2017
In the ever-changing world of real estate, having a smart, experienced broker armed with local knowledge is huge plus. Jonathan Brunasso is just that, and his recent addition to the Swodeck Group in The Associates Realty only further cements his value in Southern California helping Los Angeles, San Bernardino, Orange and Riverside counties. Jonathan has been involved in real estate for 10+ years: buying, selling and investing around the local area encompassing local Real Estate Agent in Claremont, Upland, La Verne, Glendora, Pomona, Diamond Bar, San Dimas, Azusa realty etc. He has lived locally in these cities for 30+ years and is well attuned to the local real estate market trends of the area.
As one of the newest members of The Associates Realty Group, Jonathan joins one of the largest realtor groups in Southern California, with 250+ realtors. In the Associates Realty he is part of the Swodeck Group, a team of highly skilled gentlemen with 40+ years of combined experience. "It truly is an honor to join such an esteemed group of realtors, and I look forward to incorporate their skills to further help my clients as needed " expressed Jonathan. He continued, saying "I am excited by the opportunity, and know that this is a great chance for me to help those looking to capitalize on both ends of the spectrum. Buying and selling homes in Claremont and locally is what I love to do, and we will provide the best experience to the local real estate clientele."
Jonathan is not only very personable, but he brings 10+ years of sales experience to the table. In addition, he is adept at real estate, business, technology, and online marketing. All of these assets have propelled him to a successful career in real estate and provide a considerable competitive advantage for his clients. Being successful in consumer and business sales as well as solar panel sales has allowed Jonathan to get into an industry that he cares about and it passionate about, Real Estate. Last but not least, Jonathan holds a Master of Business Administration from Cal Poly Pomona, and he is personally invested in real estate with multiple rental properties. Being personally invested in real estate himself for over 10+ years, Jon also brings to the table a list of reputable and trusted contractors available to help from mortgage lenders, home appraisal, inspection, general contractors, and more. Jonathan has 5 out of 5 star ratings on his Claremont real estate agent Yelp listing, Google listing, Facebook & Zillow local Claremont based profile pages, plus he is a member of the Claremont Chamber of Commerce.
Jonathan has a wide arsenal of skills to offer, including many years' experience with residential solar panels, helping hundreds of homeowners with solar panel installation. The technology not only drastically reduces their electric bills, but helps to cut down on their carbon footprint too, making the world just a little bit greener.
About Jonathan Brunasso:
A dedicated full-time licensed Real Estate Agent, Jonathan Brunasso has lived and worked around Southern California his entire life in Claremont, Upland, and Diamond Bar. He graduated from Claremont Schools, Don Bosco Tech in Rosemead, and holds a Bachelors & Masters in Business Administration (MBA) from California Polytechnic University, Pomona. Jonathan is a licensed Realtor with many years of Real Estate experience. Working with The Associates Realty Group (which has 250+ agents in Southern California), he has many resources to suit the needs of his clientele. Jonathan is known for his wealth of knowledge and networks, including mortgage lenders, home inspectors, and carpet cleaners. Time and time again he has demonstrated his commitment to the highest level of customer service in all aspects of business -- buying, selling, and leasing amazing homes.
For more information, contact Jonathan at: jonbrunasso.com/contact/
Share article on social media or email: