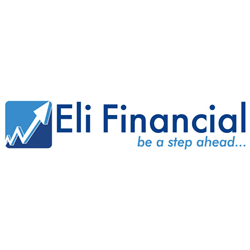 Obamacare is still the law of the land – complete with mandates, penalties and even tax credits.
Durham, NC (PRWEB)
September 12, 2017
Eli Financial, a division of audio conference and corporate education leader ProEdTech, will host the live webinar "Tax Issues Under the Affordable Care Act("Obamacare") for the Rest of 2017" with tax attorney Arthur Werner on Thursday, September 28, 2017 at 1:00 pm ET. This session will help tax and planning professionals navigate the Affordable Care Act's compliance requirements relating to health plans and taxes for employers and employees.
Congress has thus far been unable to create new health care legislation this year, so the Affordable Care Act (the ACA or "Obamacare") is still the law of the land – complete with mandates, penalties and even tax credits. Because many practitioners thought that there would be new health care legislation, they've neglected to update their knowledge about the ACA, which is quite complicated when it comes to tax treatment of healthcare plans.
This session with tax attorney Arthur Werner provides updated information on the ACA for the rest of 2017 that will help practitioners to feel comfortable with their ability to assist clients – such as employers and individuals – in complying with the tax aspects of the law as it stands right now. Tax practitioners will get a complete understanding of the key tax and compliance issues under the ACA/Obamacare.
The session will help CPAs and enrolled agents, attorneys, financial planners, insurance agents and bankers understand:

    A timeline of the Affordable Care Act (2010 – 2020)
    Issues regarding the 0.9% Medicare "High Income Tax"
    The Medicare 3.8% "Net Investment Income Tax"
    What is (and what isn't) "Net Investment Income"
    The Small Employer Tax Credit
    Employer penalties for failure to provide coverage
    How to calculate "Full Time Equivalent Employees"
    The Premium Tax Credit and the Advanced Premium Tax Credit
    The Penalty for not being insured (the "Shared Responsibility Payment")
    Forms 1095-A, 1095-B and 1095-C
    Compliance issues related to Form 8962
    Shared allocations
    Penalty exceptions and compliance issues related to Form 8965
    Case studies
For more information and to register, visit: https://www.elifinancial.com/taxation/affordable-care-act-tax-issues.    
Get $20 off on our webinars. Use Code PRWEB20 on checkout.
About ProEdTech
ProEdTech is a leading source of knowledge and training for professionals in over 15 industries, serving individuals, businesses and their employees around the globe. It offers webinars, online conferences, seminars, boot camps, books, DVDs, white papers, industry reports and other learning tools from industry experts and insiders who provide a fresh perspective on key issues, trends and regulations in order to simplify governance, risk and compliance (GRC) for enterprises and industry professionals.
ProEdTech's AudioEducator webinars offer updates, regulatory knowledge and information on the latest news in various medical specialties, as well as coding and billing updates, and analysis of regulations that affect ambulatory surgical centers, home health, long term care and hospice facilities, hospitals and healthcare systems, health insurers and physician practices. Webinars are also offered through AudioSolutionz in the technology, human resources, construction and housing, ICT and telecom, manufacturing, consumer packaged goods and retail, safety and security, transportation, energy and environment, education, trade, and chemicals industries. ProEdTech's Eli Financial platform offers tax and banking professionals, focusing on providing high-quality online training products customized for U.S. lenders and tax practitioners that include the latest updates from the IRS, CFPB and other regulatory authorities. Lawyers across the United States depend on Eli CLE for top quality online continuing legal education (CLE) programs, which can be completed for MCLE credits.
ProEdTech regularly provides professionals the opportunity to get answers to their most complex questions directly from experts, without having to attend costly live conferences. To learn more, visit: http://www.proedtech.com/.
Share article on social media or email: