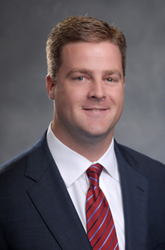 HARPER WOODS, Mich. (PRWEB) January 19, 2018
Earlier in 2017, Litigation Services announced new acquisitions in Philadelphia, Pennsylvania continuing their growth strategy throughout the east coast litigation markets.
Crane's experience in sales for over nineteen-years includes roles as a Financial Representative in the Insurance industry and Manufacturers Representative in the consumer products industry. Overall, Brian's success has consistently been demonstrated by his ability to meet and exceed sales target goals and creating strong long-lasting relationships with his clients. Brian attributes these successes to his communication, organizational, and teamwork abilities throughout the entire sales process. With his sales experience and strong legal network in Michigan, he is extremely excited to have the opportunity to represent Litigation Services in Michigan.
Ali Rizvi, CEO of Litigation Services said, "Building on the momentum from our East Coast expansion–this new key hire is instrumental to our aggressive growth plans. Our new Michigan office will help us continue to deliver exceptional service to our customer base, and further extend its presence in the litigation industry."
Litigation Services LLC, founded in 1999, creates exceptional value and cost-efficiency to its clients through centralized discovery management for complex litigation matters. The firm is a swiftly emerging industry leader in providing services that include document processing, court reporting, legal video, trial services, complex case management; as well as ESI collection, processing, and production.
Share article on social media or email: