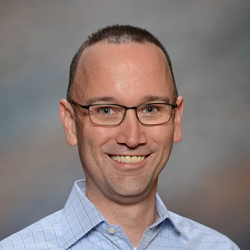 "We're advancing what's possible for our customers through data-driven decision tools." said Pfeifer. "I've worked closely with our Raleigh team for many years to pursue this objective and I'm thrilled to lead our local team of innovators."
Raleigh, NC (PRWEB) September 26, 2017
LexisNexis Legal & Professional announced today that Jeff Pfeifer, Vice President, Product Management in North America, has been named site leader for its Raleigh Technology Center on Centennial Campus. Pfeifer is responsible for overseeing continued growth and expansion of the site. In addition to managing the site, Pfeifer will lead the company's community engagement, LexisNexis Cares efforts and rule of law work in Raleigh.
"Jeff is a respected leader inside and outside of our business with more than 28 years of experience in legal technology," said Mike Walsh, CEO, LexisNexis Legal & Professional. "He puts the customer and customer innovation at the center of everything he does. We couldn't be more excited for Jeff to continue to build our Raleigh team and engage with the greater Triangle community."
Pfeifer joined LexisNexis in 1989 and has held roles in sales, marketing, and product management leadership at the company. In 2017, Pfeifer oversaw the launch of Lexis Answers, a new artificial intelligence enhancement within LexisNexis' flagship Lexis Advance offering. Lexis Answers was developed by a team of machine learning and artificial intelligence experts at the LexisNexis Raleigh Technology Center.
"We're advancing what's possible for our customers through data-driven decision tools," said Pfeifer. "I've worked closely with our Raleigh team for many years to pursue this objective and I'm thrilled to lead our local team of innovators."
Earlier this year, the company launched the LexisNexis Experience Innovation Studio, a joint effort between the company and N.C. State. The Studio facilitates the design of user experiences through technology. LexisNexis has been a partner on N.C. State's Centennial Campus since 2014. With almost 700 employees, the company is the largest private employer on campus.
Through the company's LexisNexis Cares program, Raleigh-based employees volunteered more than 2,600 hours last year at non-profit and community-based organizations as well as contributing pro bono legal work. The company is a local sponsor for the 2017 Triangle Heart Walk on October 1.
About LexisNexis Legal & Professional
LexisNexis Legal & Professional is a leading global provider of legal, regulatory and business information and analytics that help professional customers make more informed decisions, increase productivity and serve their clients better. As a digital pioneer, the company was the first to bring legal and business information online with its Lexis® and Nexis® services. Today, LexisNexis Legal & Professional harnesses leading-edge technology and world-class content to help professionals work in faster, easier and more effective ways. Through close collaboration with its customers, the company ensures organizations can leverage its solutions to reduce risk, improve productivity, increase profitability and grow their business. LexisNexis Legal & Professional, which serves customers in more than 175 countries with 10,000 employees worldwide, is part of RELX Group, a global provider of information and analytics for professional and business customers across industries.
Share article on social media or email: