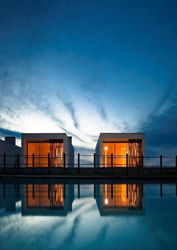 OMAHA, Neb. (PRWEB) January 10, 2018
Under the leadership of Edwin Leslie (CEO), and Michael Jones (Managing Director), Joe Brinjak will be responsible for the implementation and planning for Leslie Hospitality Investment Fund I.
Joe will work closely with capital partners, individuals and strategic investors to acquire new and existing properties throughout the Midwest.
With the launch of the Leslie Hospitality Investment Fund I, the company has plans to acquire two or three properties per year in the next five years. The company is keeping options open, targeting cities from Chicago, St. Louis, Minneapolis and Denver to less predictable locations like its recent acquisition project in Waterloo, Iowa.
Michael Jones, Managing Director of Leslie Hospitality commented "Joe will be a key resource as we expand Leslie Hospitality. His vast experience and knowledge of the markets in the Midwest will prove to be incredibly valuable. We are excited to launch this new Investment Fund and our expansion plans in 2018."
Joe Brinjak has worked for 20+ years in sales and development, most recently in a Regional Director role with Leslie Hospitality. Leslie Hospitality founded in 1996 is based in Omaha, Nebraska and currently has approximately $500 Million in hotel assets under management.
Share article on social media or email: